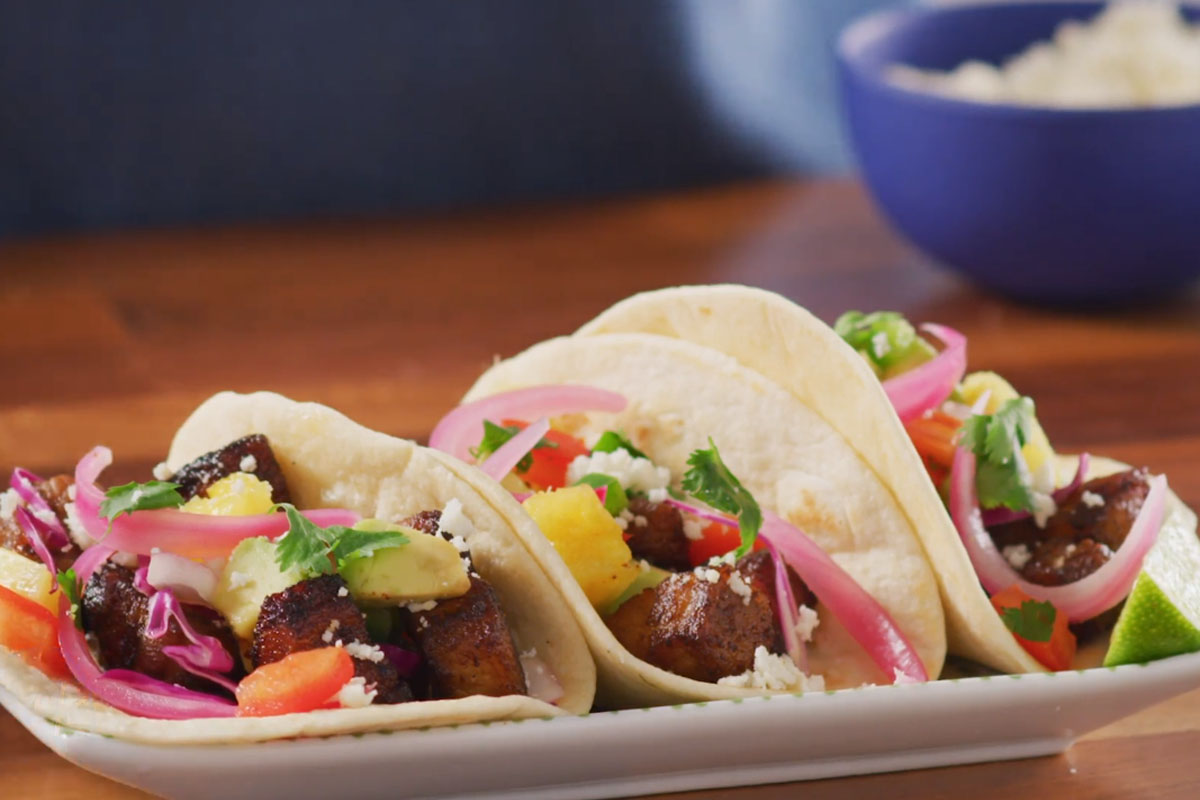 Air Fryer Pork Belly Tacos
Source: National Pork Board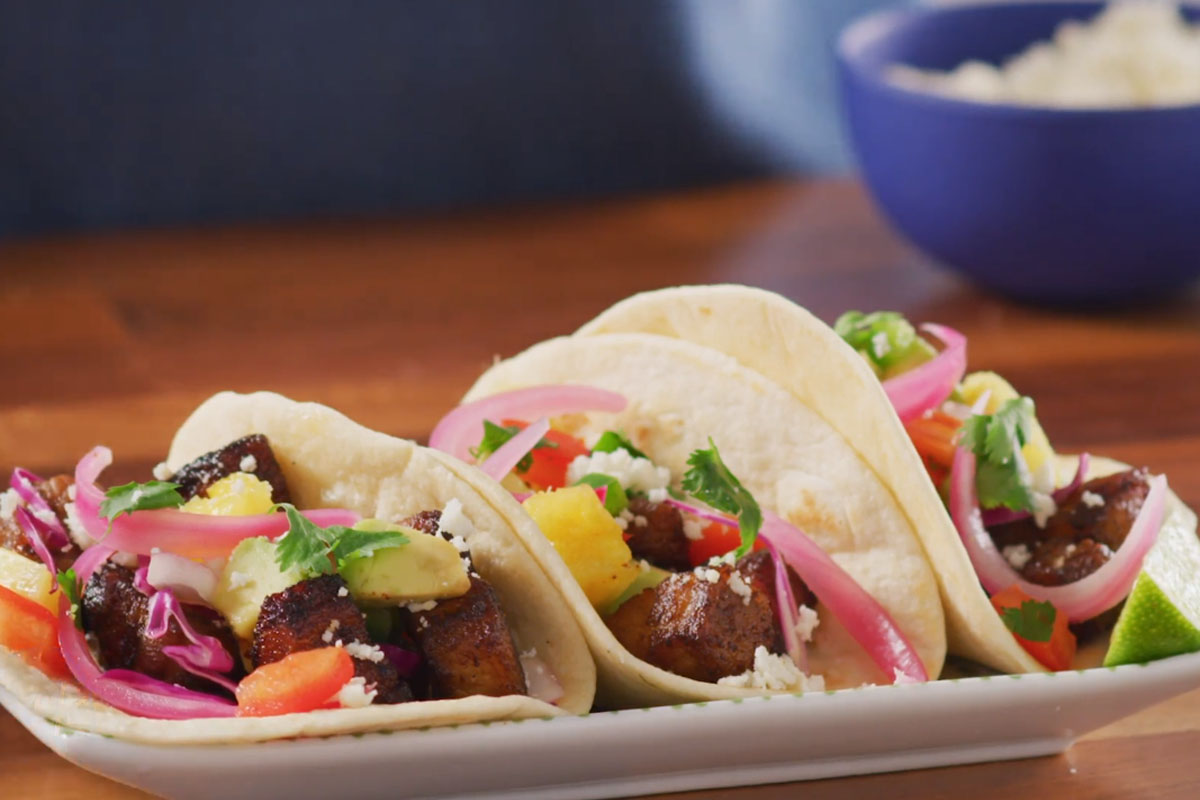 1 pound pork belly
canola oil cooking spray
1 tablespoon ancho chile powder
2 teaspoons sugar
1/2 teaspoon ground cumin
6 flour tortillas (5-inch, warmed)
shredded cabbage (finely shredded, optional)
fresh pineapple (diced, optional)
diced avocado (optional)
pico de gallo (optional)
pickled red onions (optional)
Cotija cheese (crumbled, optional)
chopped fresh cilantro (optional)
lime wedges (for serving)
Preheat air fryer to 325° F according to manufacturer's directions.
Meanwhile, cut pork belly into 1/2-inch-thick slices. Then cut slices crosswise into 3/4-inch pieces; transfer to a medium bowl. Lightly spray pork pieces with cooking spray; toss.
In a small bowl combine chile powder, sugar and cumin. Sprinkle over pork pieces; toss until evenly coated.
Lightly spray the air-fryer basket with cooking spray. Place pork pieces in the basket. Cook for 16 to 18 minutes or just until pork pieces being to crisp, shaking pork pieces in basket or tossing with tongs after every 6 minutes.
To assemble tacos, spoon pork pieces on warm tortillas. Top with desired toppers. Serve with lime wedges.