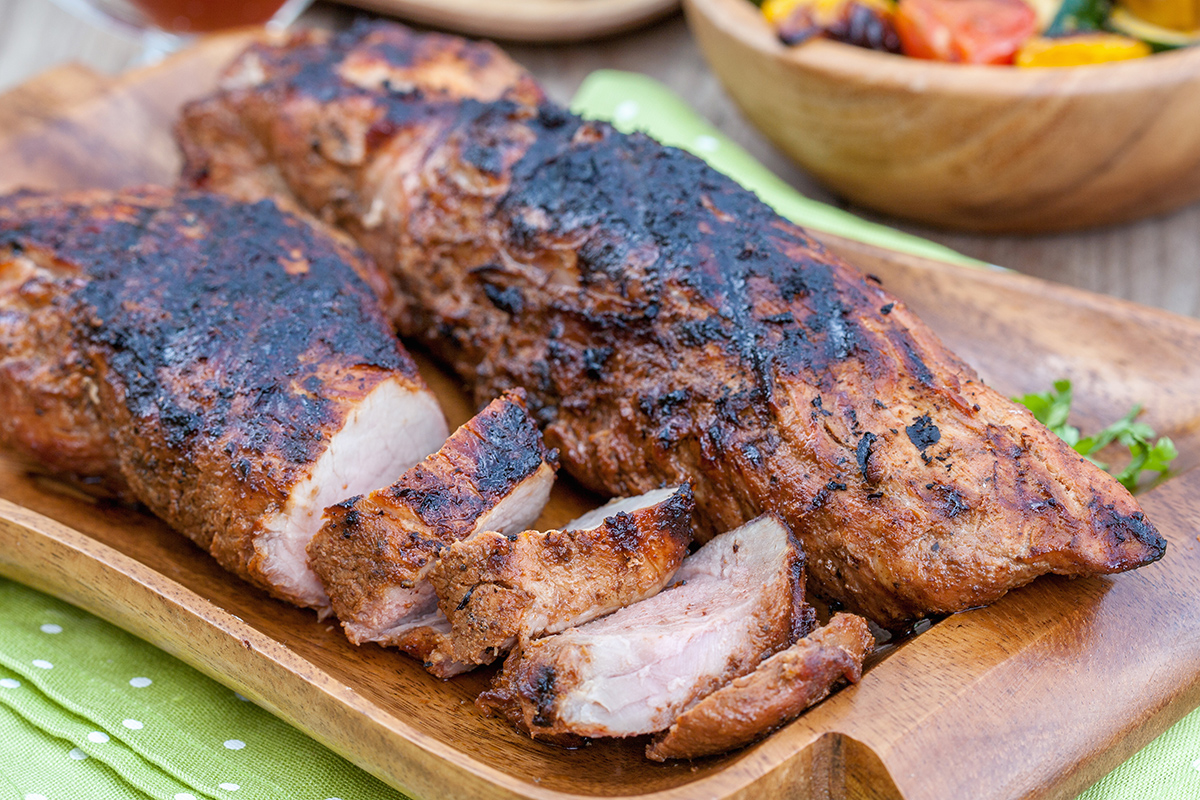 Caribbean Grilled Pork Tenderloin
Source: The National Pork Board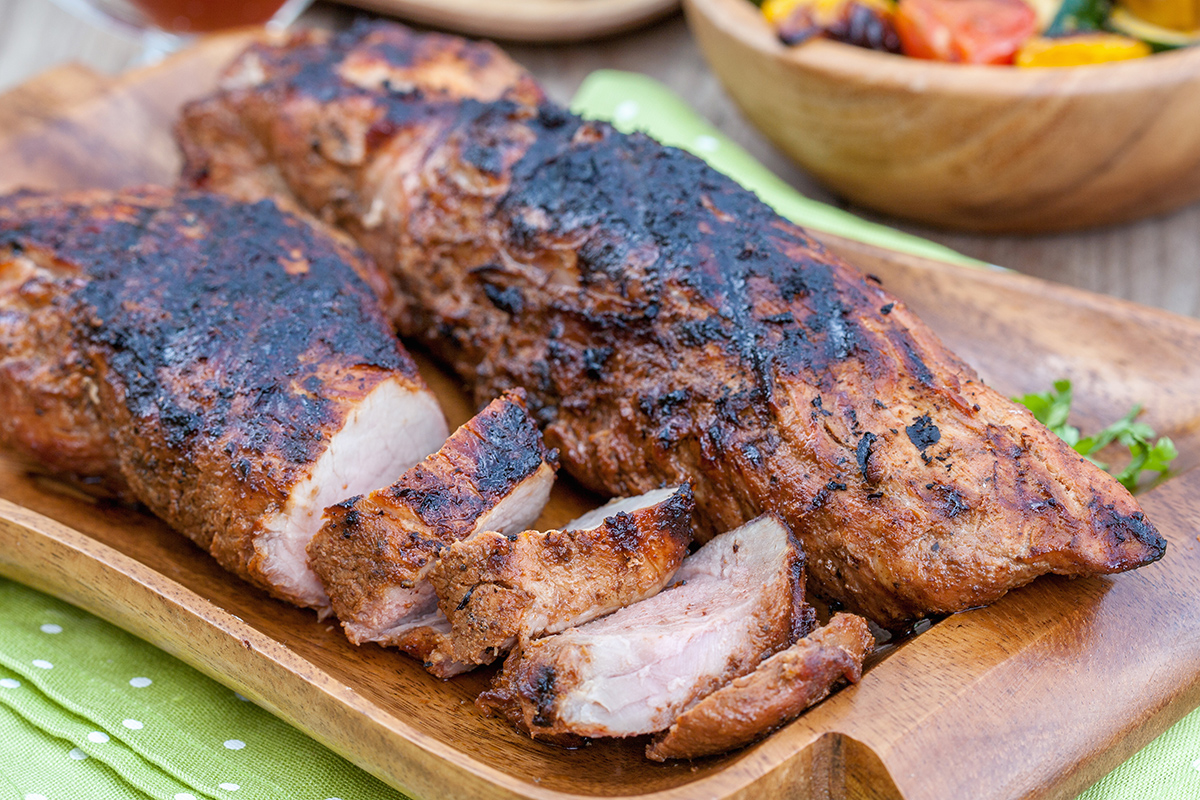 1 pound Prairie Fresh® pork tenderloin (trimmed and halved crosswise)
1 tablespoon Caribbean jerk seasoning
½ teaspoon kosher salt (divided)
½ fresh pineapple (cored and sliced)
1 onion (diced)
Juice of 1 lime
1 jalapeno (diced)
1 bunch cilantro
Olive oil
Preheat the grill to medium-high heat and coat grill with cooking spray. Apply jerk seasoning and ¼ teaspoon salt evenly over the pork tenderloin.
Transfer pork to the grill and cook for 12 to 14 minutes or until internal temperature reaches 145 F, turning occasionally. Halfway through grilling the pork, place pineapple slices on opposite side of grill grate. Grill about 3 minutes each side.
Remove pork and pineapple from grill, put on a dish and cover with foil, let rest 5 minutes. Going across the grain, cut into slices. Coat grill rack with cooking spray.
Place pineapple slices on grill and cook 3 more minutes on each side or until well-marked. Remove from grill and cut into smaller pieces.
Mix pineapple, remaining ¼ teaspoon salt, onion, cilantro, lime juice, jalapeno, and olive oil in a bowl. Serve as a side with the pork tenderloin.