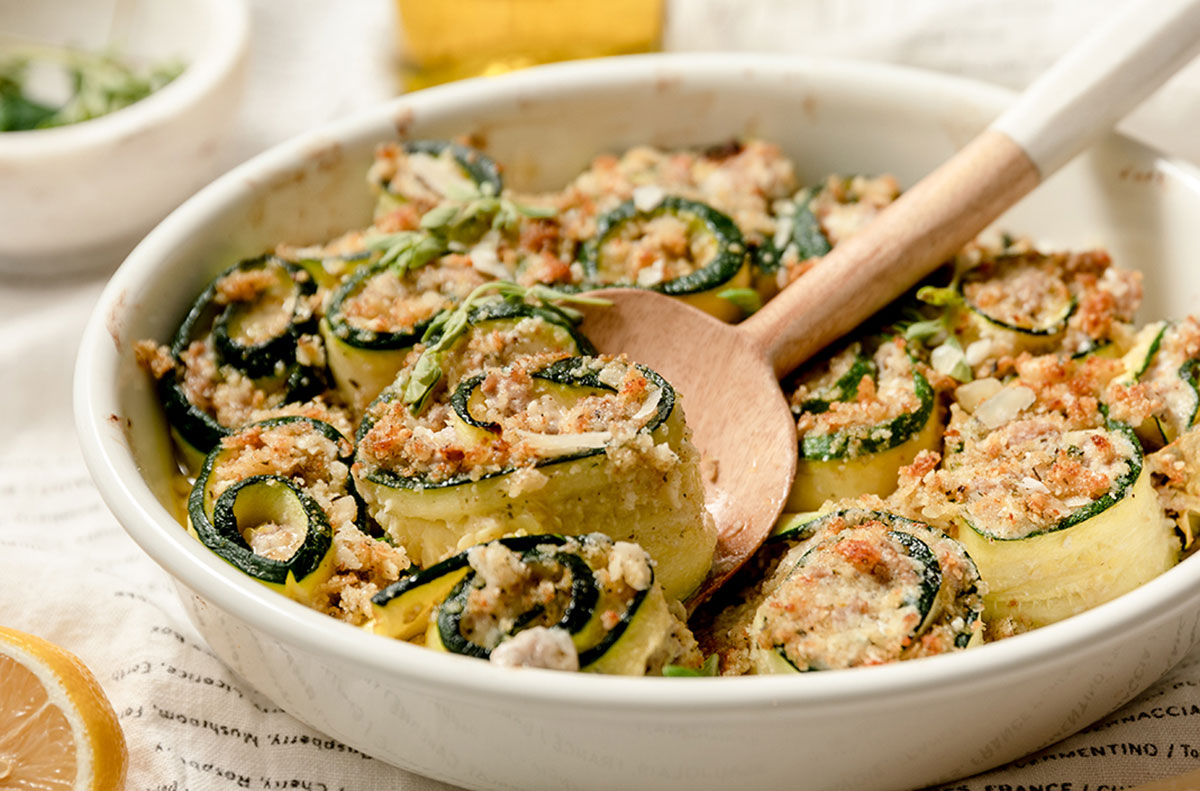 Lemon Ricotta Zucchini Roll-Ups
Source: The National Pork Board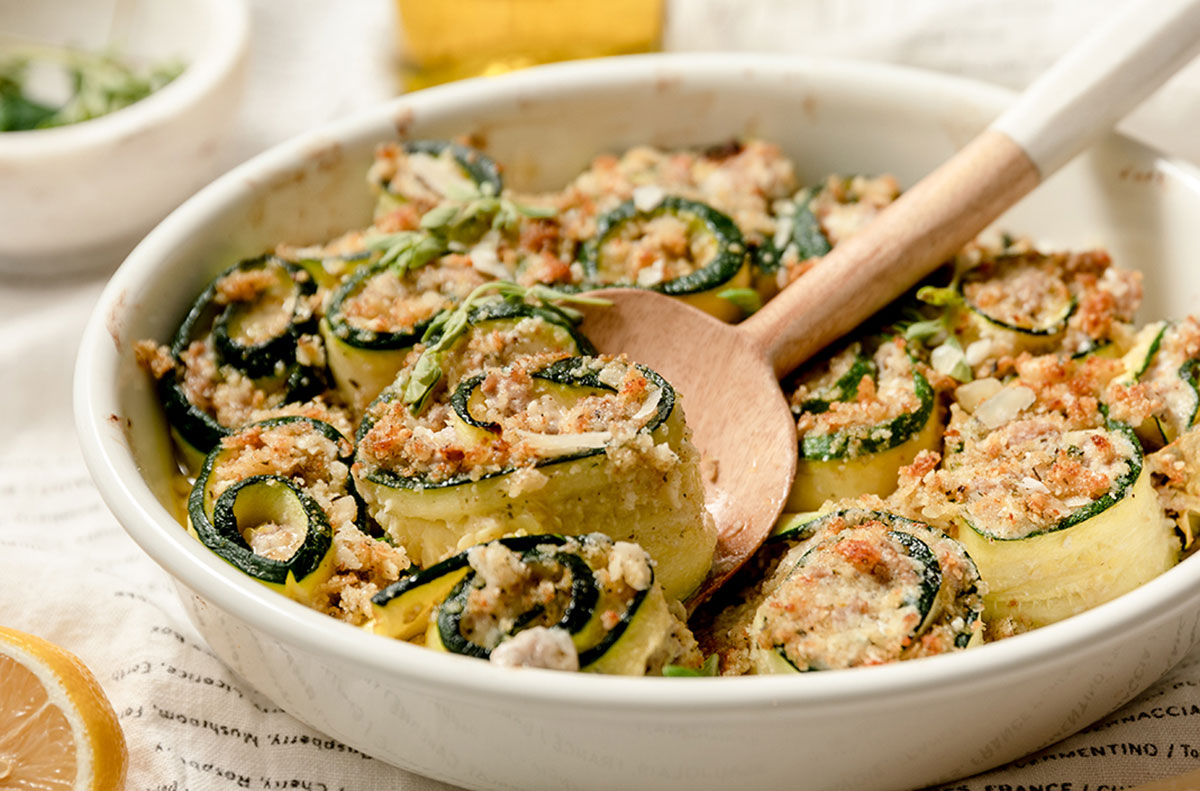 1 pound Prairie Fresh

®

ground pork
2 large zucchinis (the larger the better!)
2 teaspoons salt
1 teaspoon pepper
1 Tablespoon Italian seasoning
2 cloves minced garlic
1 shallot (diced)
1 pinch red pepper flakes
1 lemon (juice)
2 lemons (zest)
¼ cup basil leaves (sliced)
1 ½ cups ricotta cheese
1 cup shredded mozzarella cheese
½ cup finely grated Parmesan
½ cup breadcrumbs
3 Tablespoons olive oil
Preheat oven to 350 F and line a baking sheet with parchment paper.
Cut the ends off the zucchini and thinly slice the zucchini with a mandoline slicer or a knife.
Lay out the slices of the zucchini on a baking sheet and sprinkle with 1 teaspoon of salt.
Bake these slices to soften them up and remove some of the moisture, this helps when rolling the zucchini.
While those bake, cook the pork filling.
Heat a skillet over medium high heat and add 1 tablespoon of olive oil.
Sauté the shallot and garlic for 3-5 minutes.
Add in the pork and brown for 5-7 minutes until internal temperature reaches 160 F.
Add the spices to the pork and stir well.
In a mixing bowl mix the ricotta, lemon juice, mozzarella cheese, lemon zest, and sliced basil.
Stir in the pork to the ricotta mixture and set aside.
In a 9-inch square, oval, or round dish, add ½ of the pork mixture to the bottom.
To create the roll ups, add 2 Tablespoons of pork ricotta fillings down the length of the zucchini slice.
Roll it up and stick it into the baking dish. Repeat until all zucchini is gone, if you have filling left over, add it to any remaining space in the baking dish.
In a small bowl, combine the breadcrumbs, Parmesan, and the remaining olive oil.
Sprinkle on top and bake at 350 F for 10-15 minutes until the top is nicely browned.
Garnish with fresh basil and enjoy.