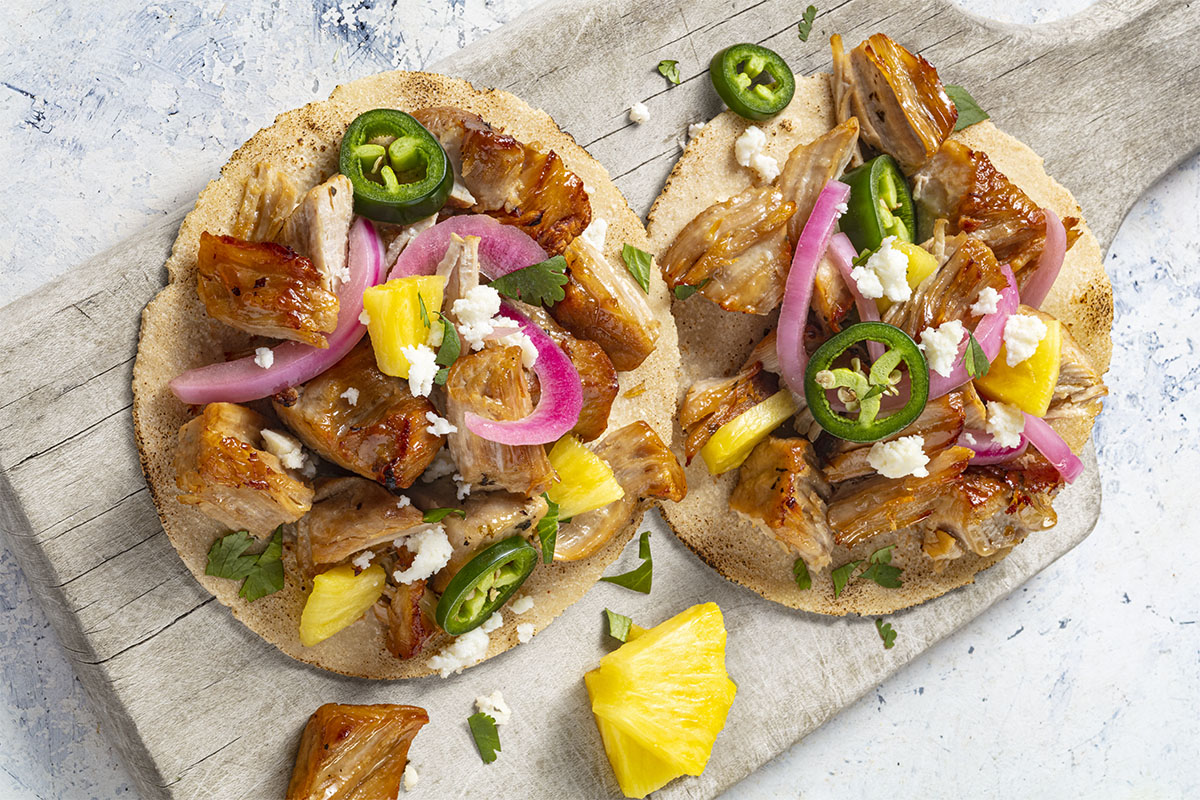 Pressure Cooker Lean Pork Street Tacos
Source: National Pork Board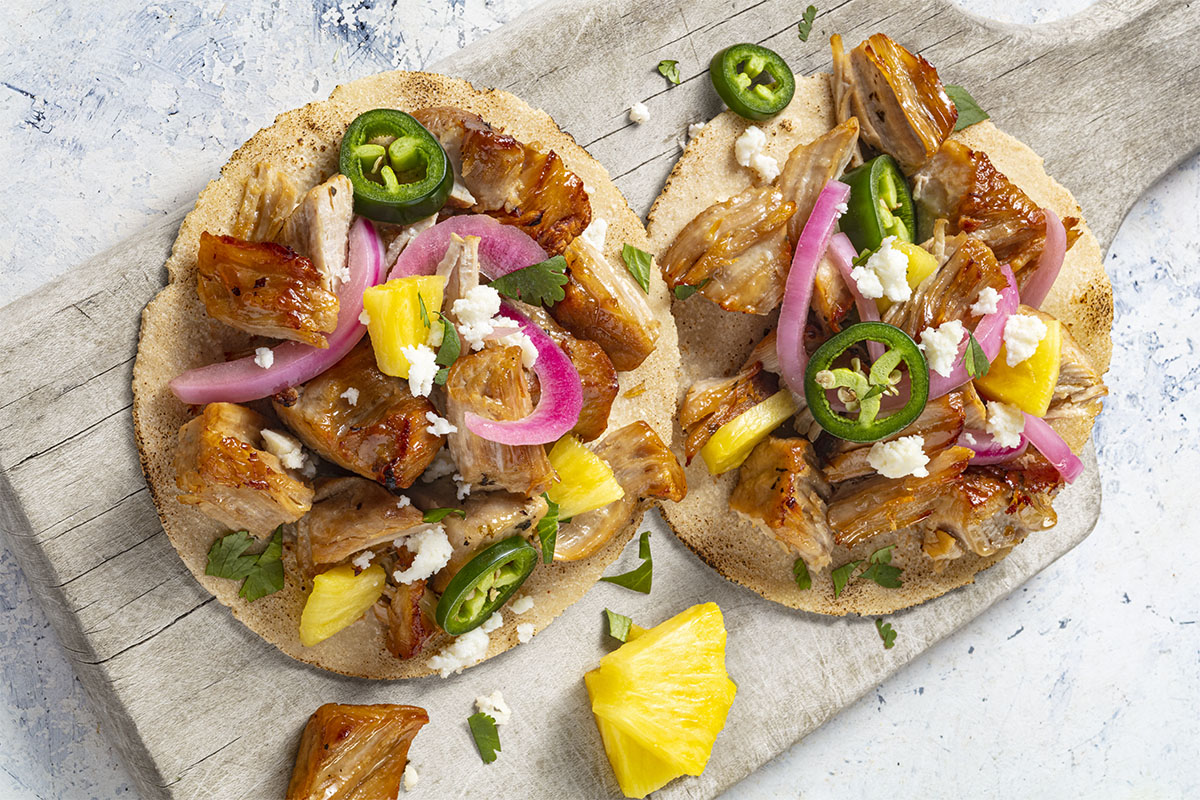 4 pounds lean Prairie Fresh® boneless pork roast (center cut or sirloin, cut into 2" chunks)
1 teaspoon kosher salt
1/2 teaspoon black pepper
1 tablespoon olive oil
1 cup unsalted chicken stock
4 garlic cloves (minced)
1/2 cup fresh orange juice
1/4 cup fresh lime juice
1 teaspoon dried oregano
1 teaspoon ground cumin
1 teaspoon kosher salt
1/2 teaspoon freshly cracked black pepper
corn tortillas (4 1/2-inch)
pickled red onion (optional, for garnish)
jalapeno slices (optional, for garnish)
queso fresco cheese (crumbled, optional, for garnish)
cilantro (optional, for garnish)
sliced radishes (optional, for garnish)
diced pineapple (optional, for garnish)
Season pork chunks on all sides with salt and pepper. Click the sauté setting on the pressure cooker. Once warm, add oil and add just enough pork to cover the inner pot without overcrowding; about 1/4 of the pork. Sear pork, turning every 45-60 seconds until browned on all sides. Transfer pork to clean bowl and repeat with the remaining pork. Press "cancel" turn off the heat.
Add in remaining ingredients to the pressure cooker, briefly stir to combine. Add the cooked pork and close lid securely and set vent to "sealing". Cook on high pressure for 30 minutes, followed by a natural release (about 15 minutes). Open the lid once safe to do so.
Preheat oven broiler. Shred the pork using two forks then use a slotted spoon to remove the pork and place on a baking sheet. Broil for 3-5 minutes, or until the edges of the pork begin browning and crisping up. Divide pork among tortilla shells. Top with garnishes. Remaining liquid can be used as a dip.