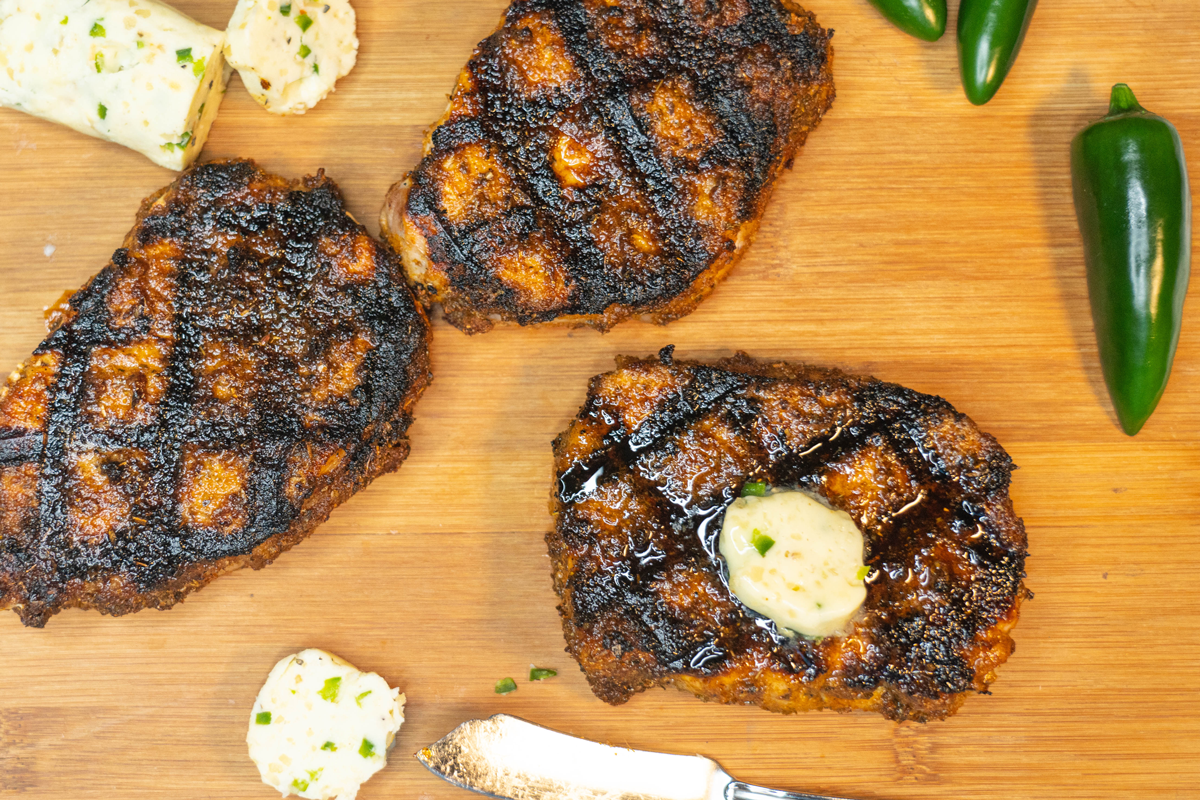 Cajun Pork Chops with Jalapeno Butter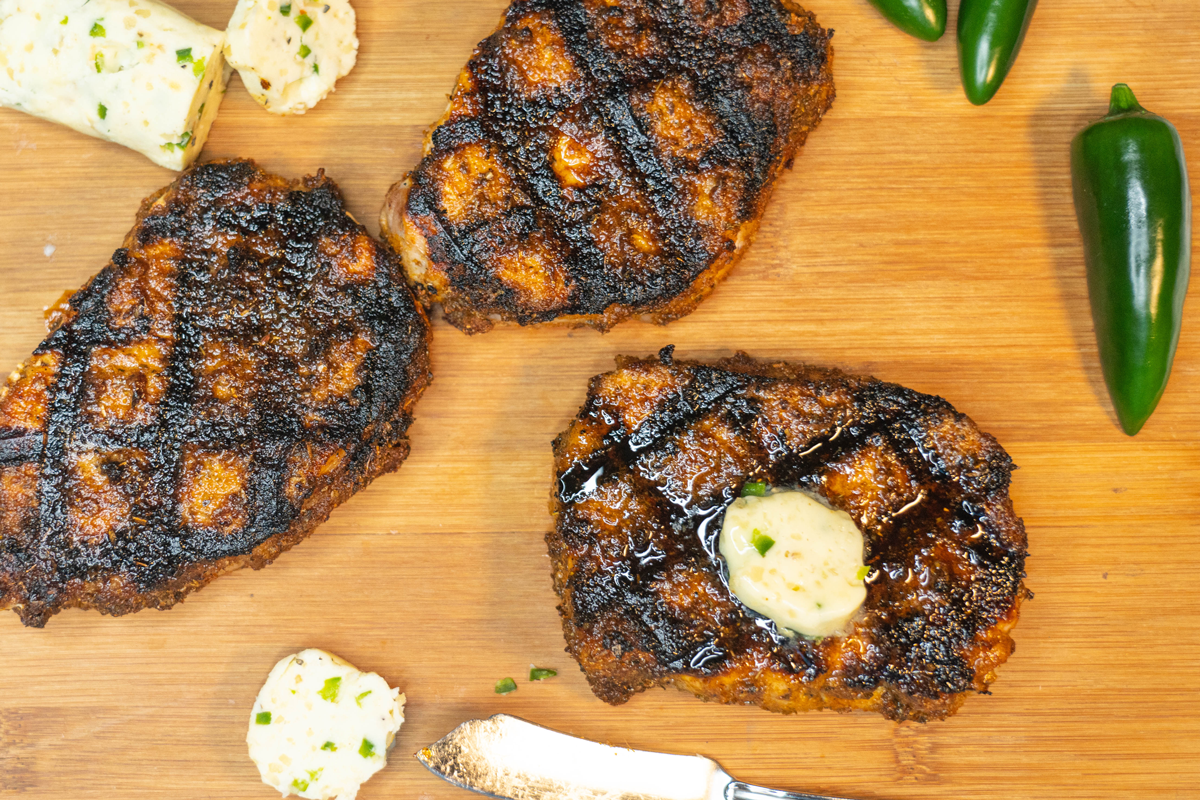 4 Prairie Fresh® pork chops, 1.5"-2" thick
3 tablespoons Cajun seasoning
1 tablespoon olive oil

Jalapeno Butter
1 stick butter, salted
1 lemon, juiced
1 tablespoon garlic, minced
1 large jalapeno, stemmed, seeded, and deveined

In a small bowl, add all ingredients for butter and mix well. Place on a 10" x 12" piece of parchment or wax paper and tightly roll into a log shape. Place in the fridge for a minimum of 30 minutes before use. (If you need it quicker, put it in freezer for at least 15 minutes.)

Set up grill for a two-zone fire, with one side medium hot.

In a small bowl, mix Cajun seasoning and olive oil in a small bowl to form a paste. Apply liberally to all sides of the pork chops.

Oil grates and place pork chops on hot side of grill. Cook 4 minutes and turn 45 degrees. Cook 4 more minutes and flip over. Allow to cook for 6-8 minutes or until internal temperature is 145 F. Move to cool side if grill is too hot.

Remove pork chops to a plate to rest, and lightly cover with foil.

Remove butter from fridge, unwrap, and cut a ¼" medallion for each pork chop.

Plate pork chop and top with butter medallion and serve.

Chef's Note: Purchase a boneless loin and cut the chops from the center to make center cut boneless chops.