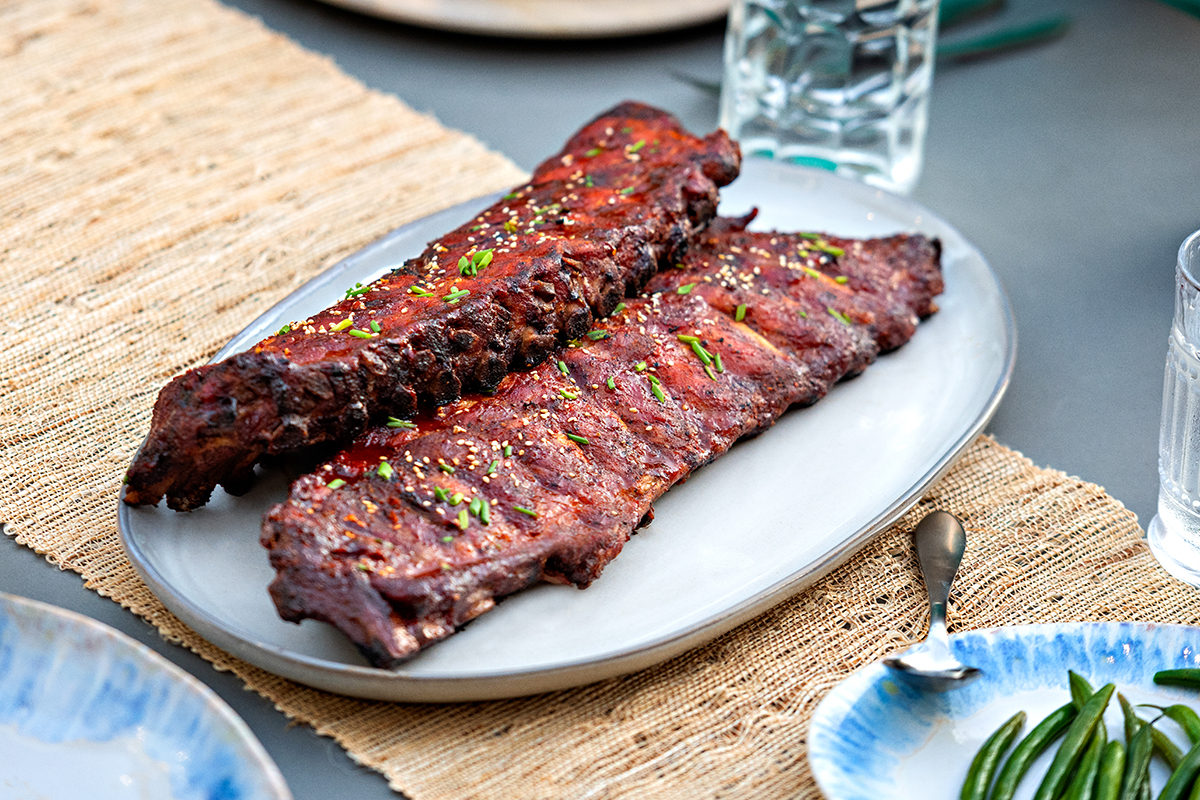 Source: National Pork Board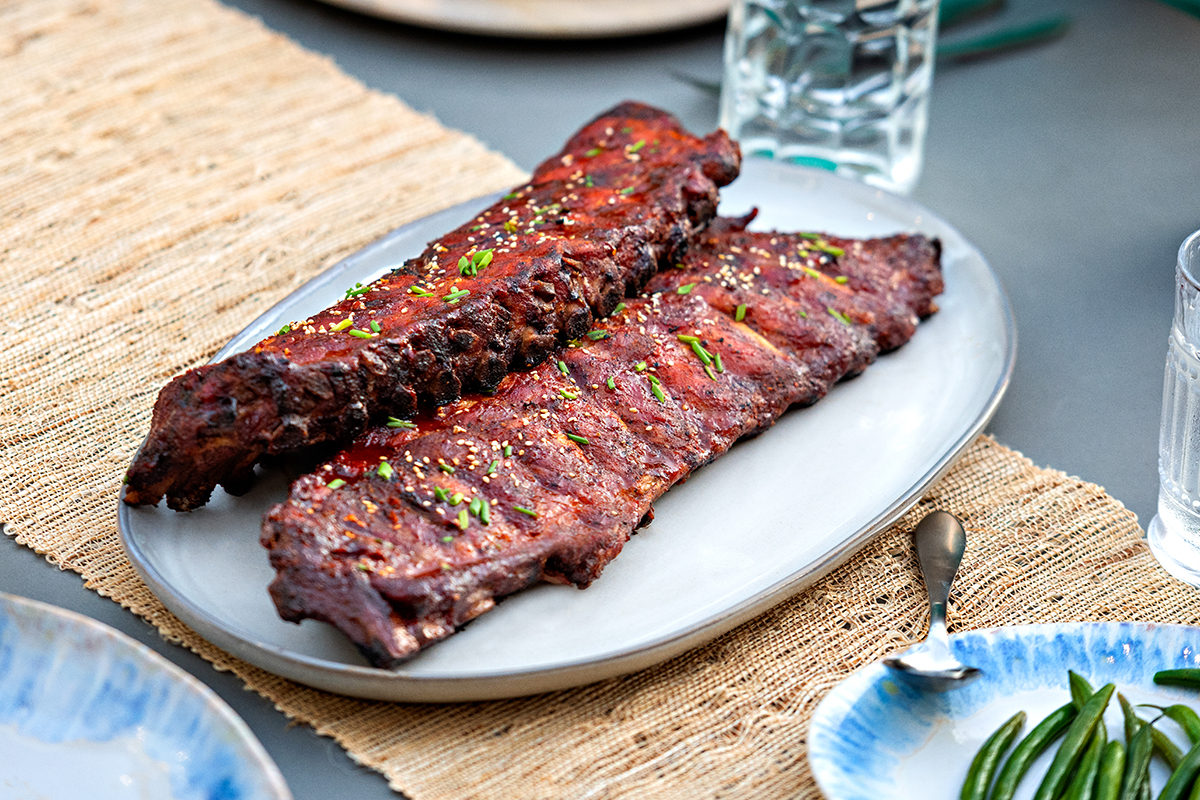 3 1/2 pounds Prairie Fresh® baby backribs (2 racks)
2 teaspoons salt
1 teaspoon ground black pepper
1 tablespoon paprika
1 tablespoon brown sugar
1/4 teaspoon cayenne pepper
2 teaspoons garlic powder
2 teaspoons onion powder
6 cloves garlic (minced)
1/2 cup soy sauce
1/2 cup honey
2 1/2 teaspoons rice vinegar
1/2 teaspoon sesame oil
4 tablespoons ketchup
1/4 teaspoon red pepper flakes
1 bunch green onions (sliced thin on a bias, for garnish, optional)
2 teaspoons toasted sesame seeds (or black sesame seeds, for garnish, optional)
Preheat oven to 300 F. Line a baking dish with foil.
Remove membrane off ribs, mix dry seasonings in a bowl and rub both sides. Dry Seasonings: 2 teaspoons salt, 1 teaspoon pepper, 1 tablespoon paprika, 1 tablespoon brown sugar, 1/4 teaspoon cayenne, 2 teaspoons garlic powder, 2 teaspoons onion powder.
Place ribs in a prepared baking dish, meat side up, wrap tightly with foil.
Bake ribs in oven at 300 F for 2.5 hours.
In a medium bowl, combine 6 cloves minced garlic, 1/2 cup soy sauce, 1/2 cup honey, 2 1/2 teaspoons rice vinegar, 1/2 teaspoon sesame oil, 4 tablespoons ketchup, and 1/4 teaspoon red pepper flakes. Whisk sauce until fully incorporated.
Remove foil and brush the top of the ribs with the glaze, place back in oven and repeat every 10 minutes.
Remove ribs, turn on broiler to high and put the rack in the middle, or turn on outdoor grill to high and preheat for 10 minutes.
Place ribs back in oven or on grill to get crispy and make the glaze bubble, carefully remove. Let rest for 3 minutes, slice and garnish with sesame seeds and green onions.