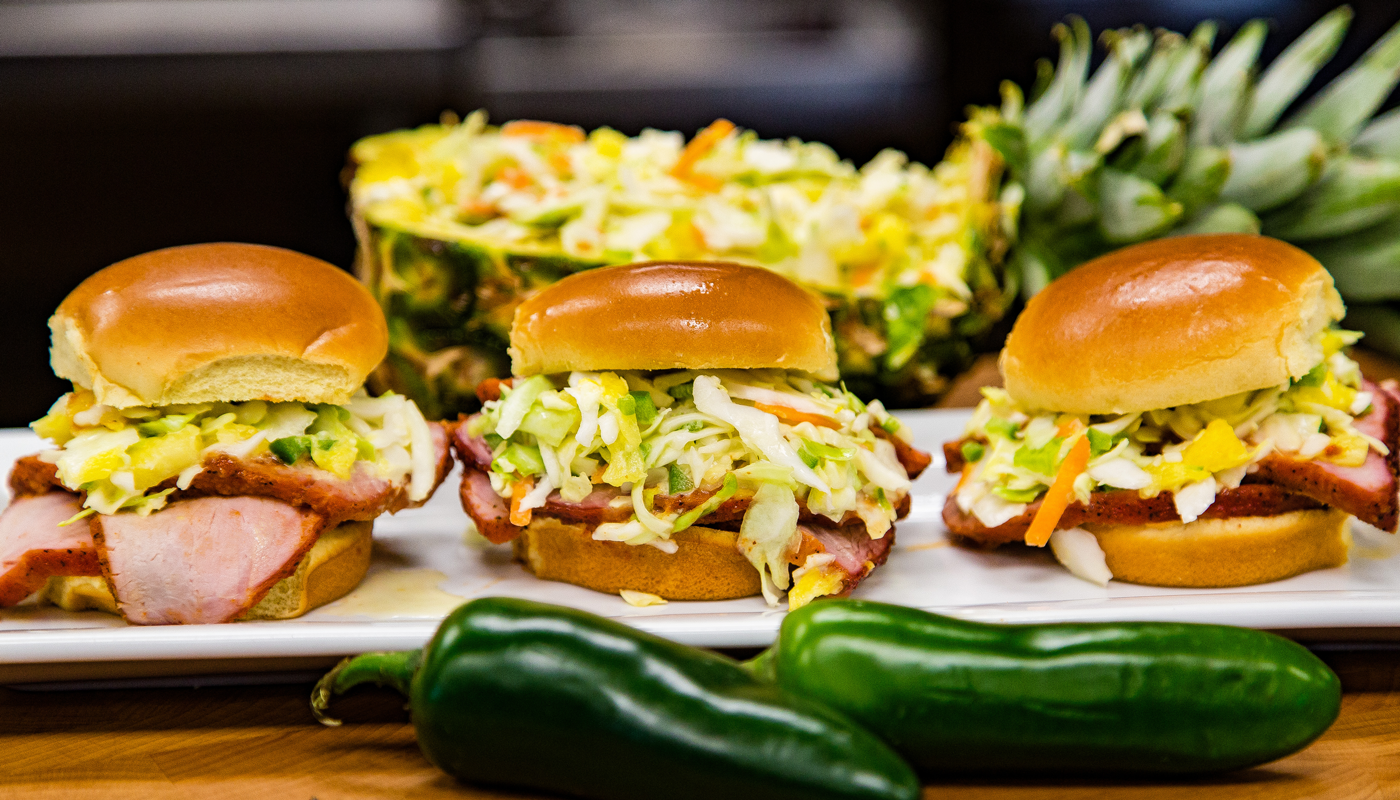 Boneless Pork Loin Jamaican Sammies with Pineapple Jalapeno Slaw
Source: Smokin' Brothers Pro Team, Josh DeWitt & Jeremy Williams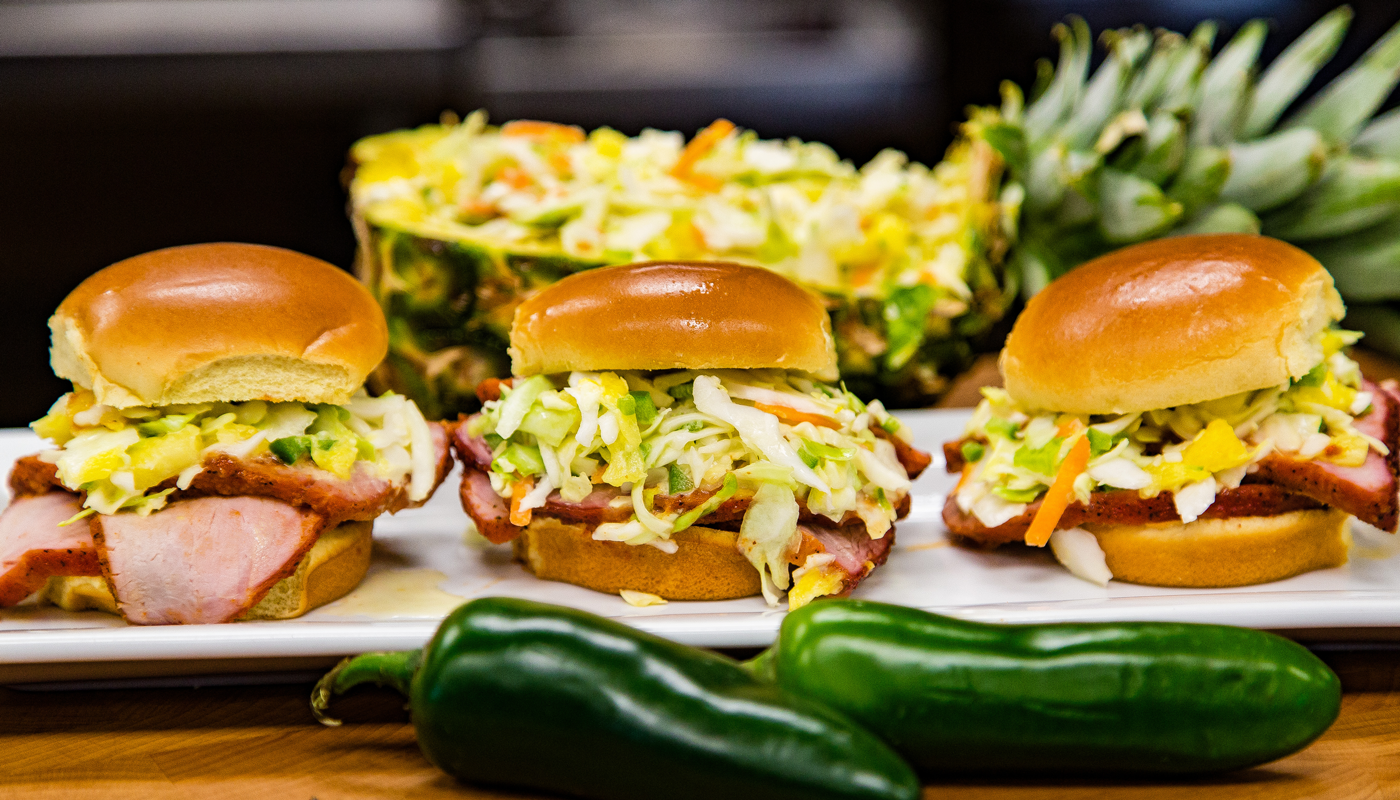 Prairie Fresh Boneless Pork Half Loin (3 to 4 pounds)
Apple juice for spritzing
Sweet and Savory BBQ rub
Pineapple Jalapeno Cole Slaw
1 fresh pineapple
1 fresh jalapeno
1 16-ounce bag coleslaw mixture
1 bottle of slaw dressing
1 package slider buns
1 bottle Smokin Brothers Jr's Jamaican Barbeque Sauce
Sweet BBQ rub
Remove pork loin from the package, rinse and pat dry with a paper towel. With a sharp knife, trim off any silver skin, fat cap, and even out the loin to look uniform.
Spritz loin with apple juice and liberally cover all sides with a sweet & savory BBQ rub. Let rest on the counter and sweat while you prepare the grill.
Preheat grill 275 F. Once grill is at temp, place loin directly on the grates. Smoke for about 45 minutes until the internal temperature reaches 145 F.
Glaze the loin with Jamaican barbecue about 5 minutes before you remove it from the grill.
Remove loin and let rest for about 10 minutes before slicing.
While the loin is cooking, prepare the pineapple jalapeno slaw. Open bag and place the slaw mixture into a medium size bowl. Slice pineapple in half lengthwise with a large sharp knife. With a smaller knife, carve around the inside of the pineapple, following the "rim" trying not to let your knife go through the skin to the other side. Cut the inside the pineapple into cubes. Using a large spoon scoop out the fruit and as much juice as possible and set aside. Continue to scrape the remaining pineapple fruit until completely smooth and empty. Discard the hard core pieces only keeping the fruit. Dice up the fresh pineapple cubes to add into the slaw mixture. Core out the jalapeno and remove the seeds. Fine dice jalapeno and add to the pineapple and slaw mixture. Add a small amount of slaw dressing to the mix and blend. Add more dressing until you reach your desired creaminess. Spoon finished slaw into the pineapple bowl and chill before serving.
After the loin has rested, 0pen up slider buns. Thinly slice pork loin into medallions and lay onto the bottom bun. Top with a pile of slaw. Drizzle pork with Jamaican barbecue sauce Add the top bun and enjoy!