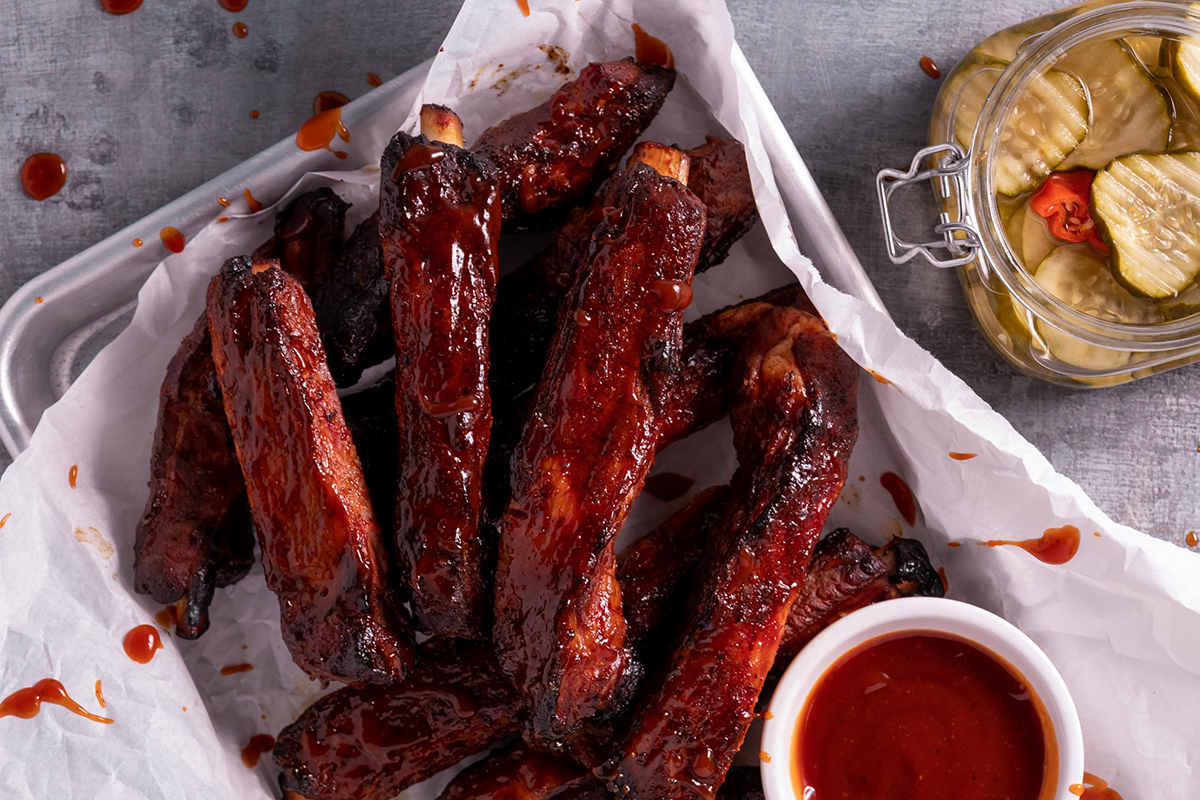 Pickle-brined Smoked Pork Rib Wings
Source: Pitmaster Joe Pearce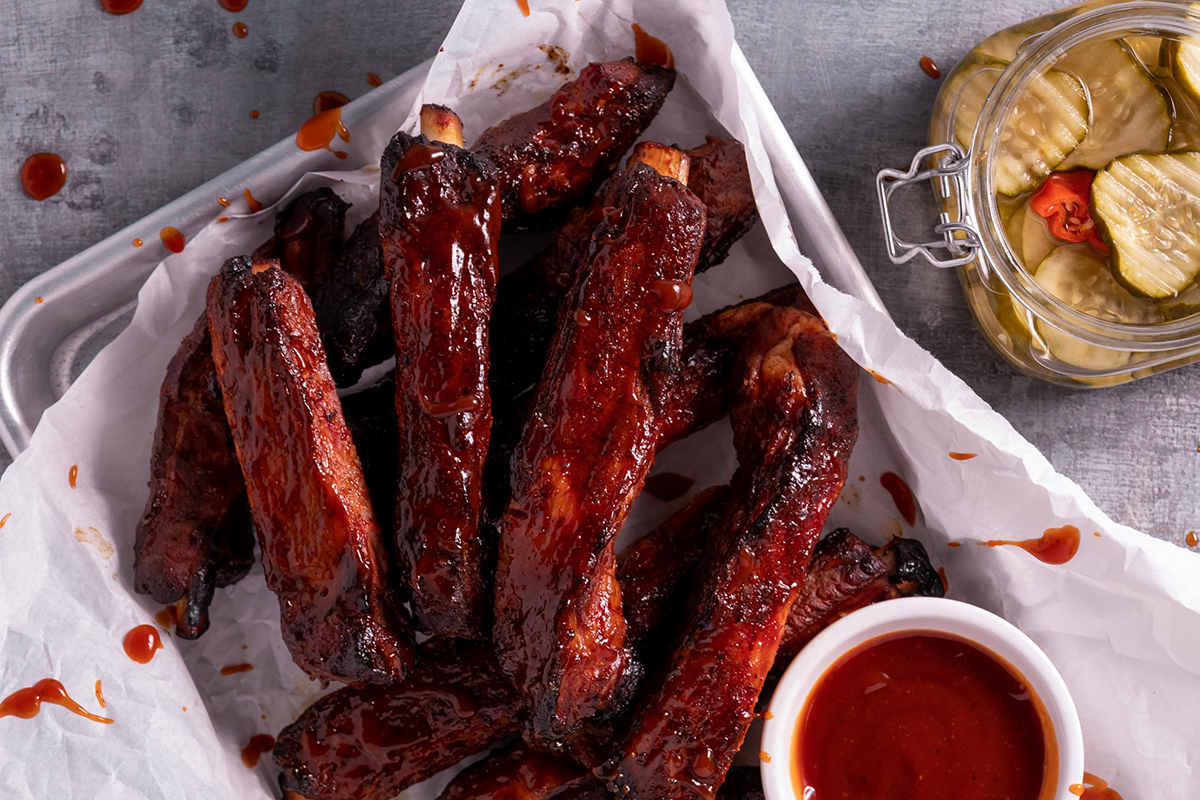 1-2 slabs Prairie Fresh® pork spareribs
16 ounces pickle juice
1 cup Slap's BBQ The Perfect Blend rub or your favorite barbecue rub
1/2 cup Frank's RedHot Buffalo Wing Sauce
1/2 cup Slap's BBQ Sauce or favorite barbecue sauce
1-12-ounce bottle Parkay squeeze margarine
Using a butter knife or the handle of a spoon, remove the membrane from the back of the ribs by inserting utensil between the first bone and membrane. Once the membrane is free from the first rib, use a paper towel and pull the membrane off the entire slab.
Cut each rib into individual pieces using the Hollywood cut method, leaving as much meat as you can on both sides of every other rib bone. Ultimately, you will reduce the total number of ribs by half, but each rib will have twice as much meat on the bone.
Once all ribs are cut, place in a 1-gallon resealable bag and add the pickle juice over the ribs. Place in refrigerator for 2 hours before cooking (one slab per gallon bag).

Remove the ribs from the juice and pat dry with a paper towel. Once dry, apply a medium coat of the barbecue rub. Let sit for 20 minutes.
Preheat smoker to 225 F. Place ribs on the smoker and cook for 2 hours. Butter the ribs and continue to cook for an additional hour.
While the ribs are cooking, mix the barbecue sauce and hot buffalo sauce together.
Now turn the smoker to 450 F. Once smoker reaches temperature, baste each rib with sauce blend every 10 minutes until the ribs reach an internal temperature of 195 F.
Let ribs rest for 15 minutes. Serve.