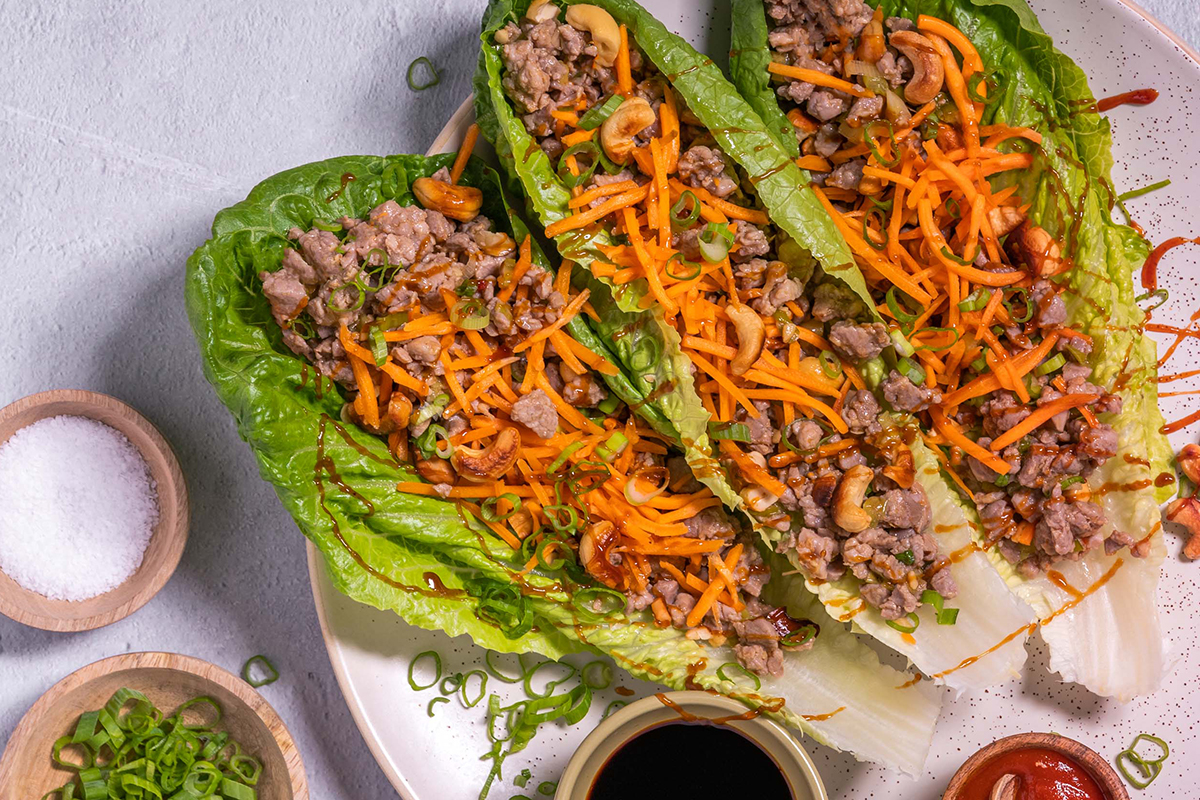 Source: The Shed Barbeque and Blues Joint™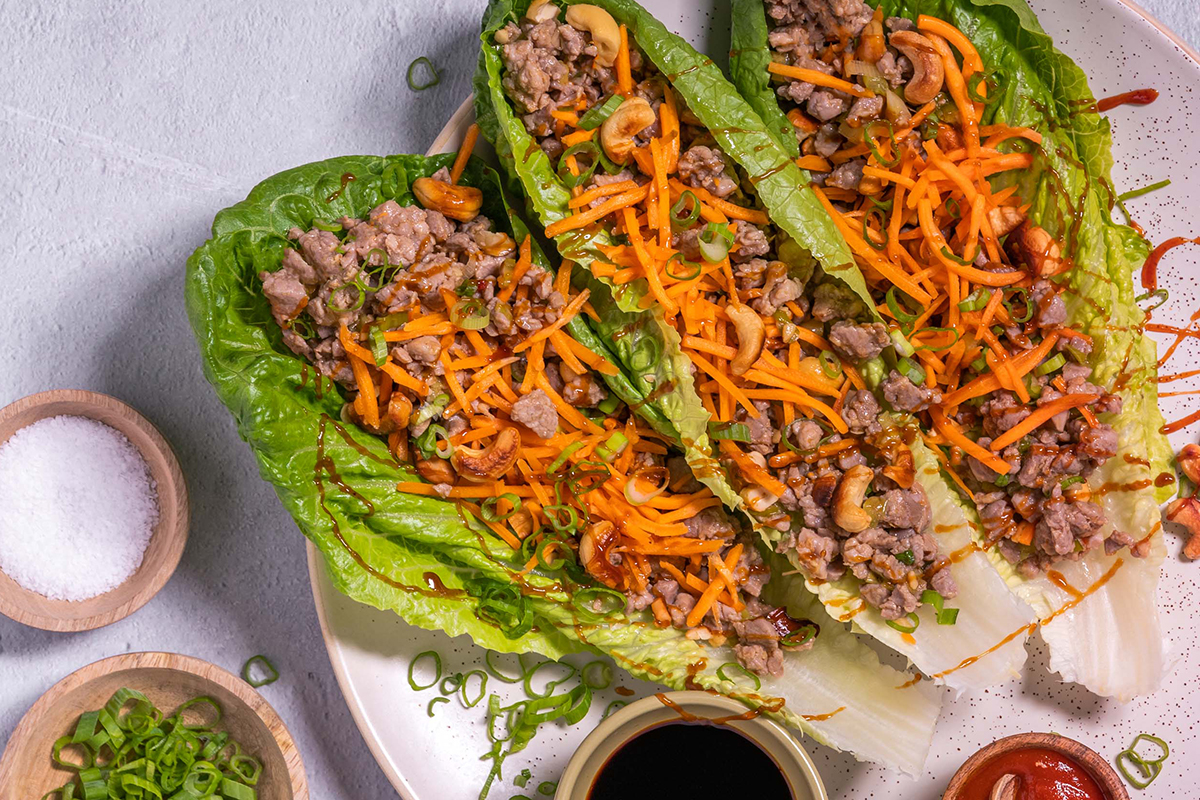 1 Prairie Fresh® Signature honey sriracha pork tenderloin, slice into tiny bite-sized pieces
1 1/2 teaspoons coconut oil
3-5 ounces cashew halves and pieces
3-4 fresh garlic cloves, finely chopped
1 bunch green onions, diced
1 1/2 teaspoons ground chili paste *may substitute 1 teaspoon red pepper flakes
2 teaspoons rice vinegar
3 teaspoons soy sauce
1 pack romaine lettuce hearts
1/2 cup shredded or shaved carrots
sriracha sauce
hoisin sauce
soy sauce
In large skillet, toast cashews in coconut oil over medium-high heat, stirring continuously for 2 to 3 minutes or until golden brown and aromatic.
Set toasted cashews aside and reserve coconut oil in skillet.
Brown honey sriracha tenderloin pieces and garlic in reserved coconut oil over medium heat for 3 to 5 minutes. Add chili paste, rice vinegar, soy sauce and 4 tablespoons diced green onions. Stir together and cover pan with lid. Simmer all ingredients until pork is cooked through, approximately 5 to 7 minutes.
Using the romaine leaves as a canoe-style vessel, fill with pork and top with toasted cashews, shaved carrots and diced green onion.
Optional sauces that pair well are sriracha sauce, hoisin sauce and/or soy sauce. Use all together or individually.