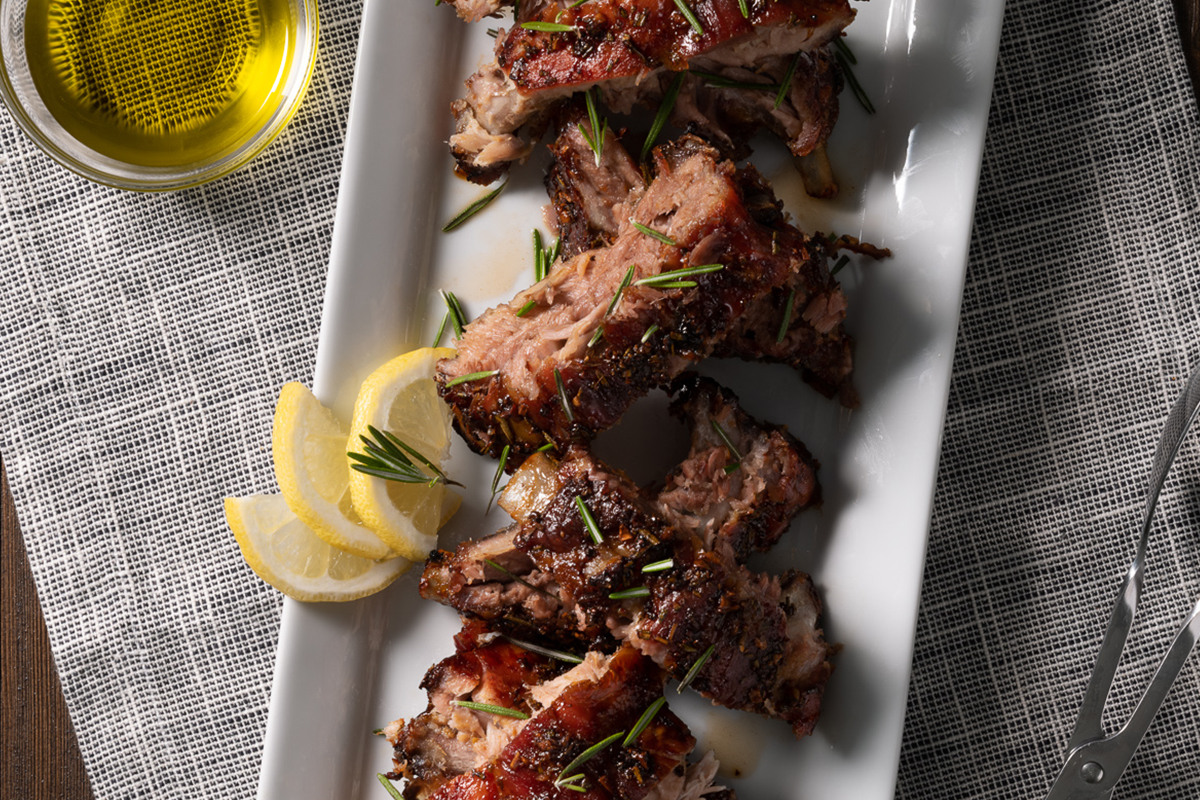 Rainy Day Slow Roasted Spareribs
Source: Chef Jean-Paul Bourgeois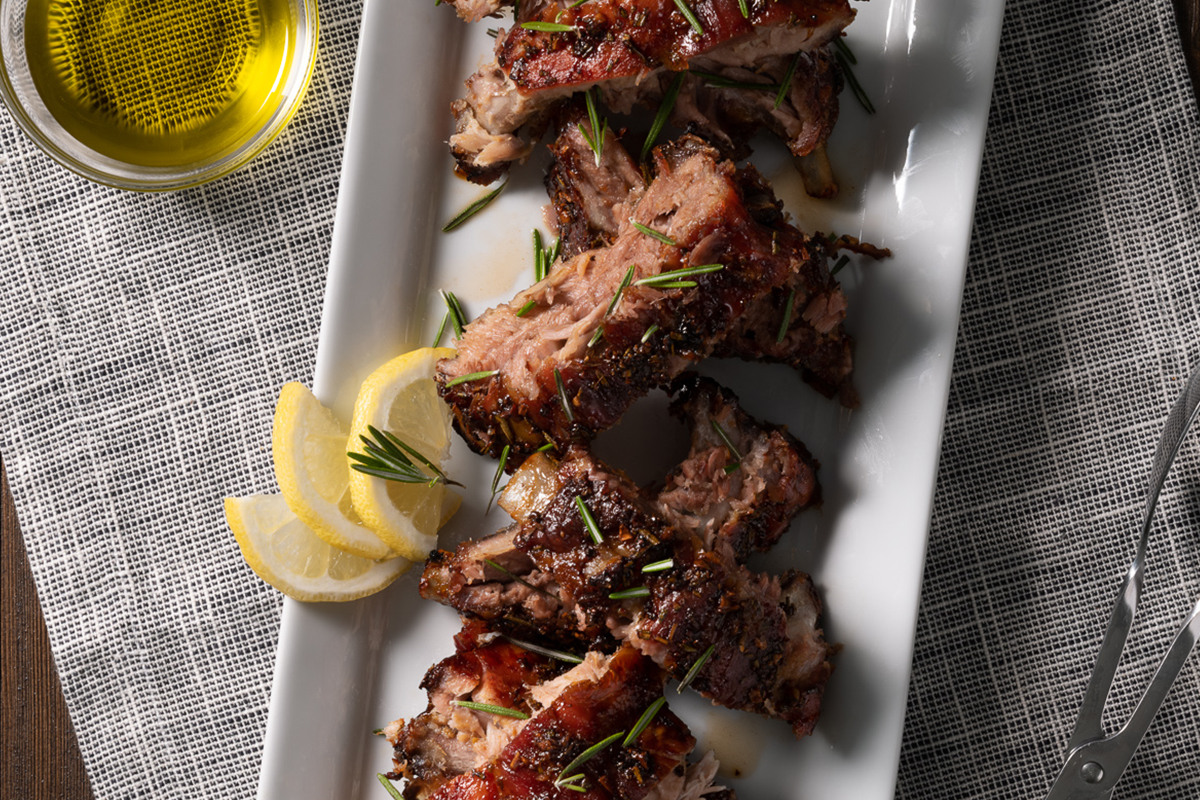 1 rack Prairie Fresh USA Prime™ spareribs, trimmed and peeled
3 tablespoons rosemary, fresh, finely chopped
4 cloves garlic, micro planed, grated or finely minced
1 tablespoon whole grain Dijon mustard
1 tablespoon apple cider vinegar
2 tablespoons maple syrup
salt
black pepper, cracked
Glaze:
¼
cup apple cider vinegar
2 tablespoons brown sugar
Garnish:
¼
cup extra virgin olive oil
1 lemon, juiced
sprigs rosemary
In a small mixing bowl, combine rosemary, garlic, mustard, vinegar and maple syrup.
On a sheet pan, smear herb mixture thoroughly on the trimmed and cleaned slab of spareribs. This can be done up to 24 hours ahead of time.
Season the spareribs liberally with salt and fresh cracked black pepper.
Preheat oven with a convection fan to 300 F or 325 F in a still oven.
Place ribs on a cooking rack in a baking tray to allow air to flow under the ribs for a better roast. Roast in the oven for about 5 to 6 hours. With about one hour of cooking time remaining, combine the apple cider vinegar with the light brown sugar in a mixing bowl. Brush the ribs with the glaze about every 20 minutes. To keep the ribs from drying out or the sauce mixture from burning, tent foil over the ribs to allow air flow, but do not wrap the ribs.
When a fork can freely pierce the rib meat, the ribs are done. Remove from the oven. Let rest for 30 minutes.
Cut individual rib bones, drizzle with olive oil and lemon juice, and garnish with rosemary.