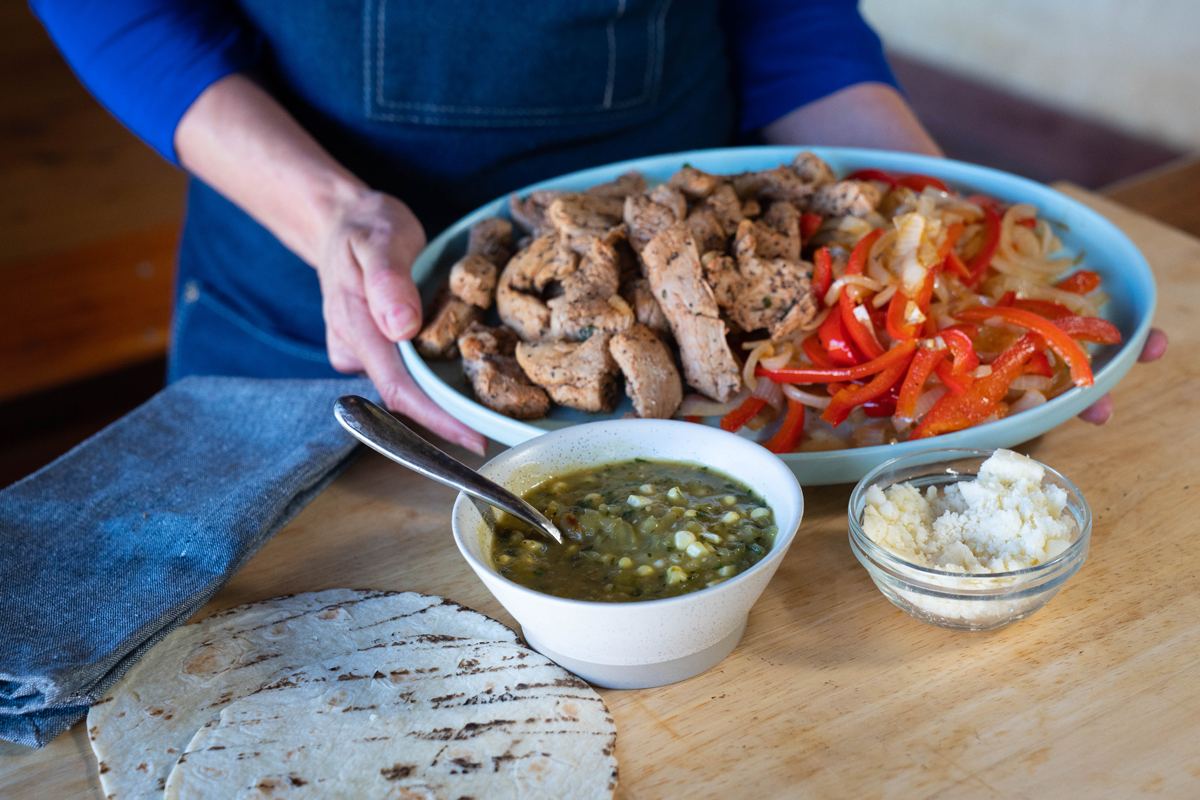 Pork Tenderloin Fajitas with Salsa Verde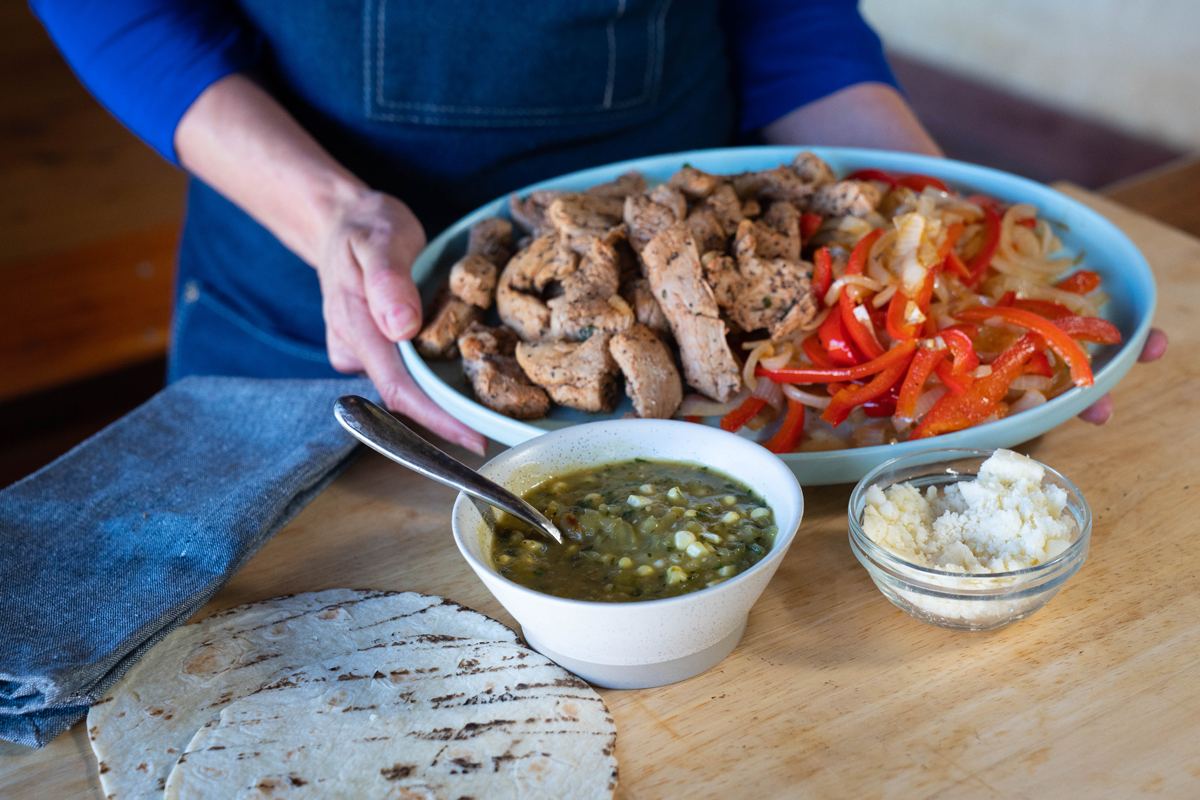 Pork Tenderloin
2 pounds Prairie Fresh® Natural Pork Tenderloin, cut into 3" slivers
½ yellow onion, diced
Leaves from ½ bunch of cilantro, lightly chopped
2 tablespoons extra virgin olive oil
2 tablespoons fresh lime juice
2 teaspoons kosher salt
1 tablespoon minced garlic
2 teaspoons black pepper
¼ teaspoon ancho chili powder

Fajitas
Grilled tortillas, for serving
1 red bell pepper, slivered
1 yellow onion, slivered

Southern Salsa Verde
1 tablespoon extra virgin olive oil
2 medium green tomatoes, cut in half
1 pound tomatillos, husked, rinsed and cut in half
2 cloves garlic
2 teaspoons kosher salt
1 teaspoon black pepper
¼ cup cilantro leaves
½ teaspoon cumin
2 tablespoons honey
1 teaspoon minced fresh oregano
½ cup fresh corn kernels
½ cup diced onions
For the salsa, place tomatillos, green tomatoes and garlic on a plate. Drizzle with olive oil and toss with salt and pepper. Place in a grill at 350 F and allow to smoke for 30 minutes. Remove from grill, add all ingredients except corn to a food processor or a blender and pulse. Remove, stir in corn kernels and serve with chips and fajitas.

Add all ingredients except pork tenderloin together, and whisk. Reserve 1 tablespoon marinade. Add tenderloin to a resealable bag and pour marinade over. Allow to marinate for at least 2 hours or up to overnight.

Remove from marinade and shake off excess. Sear on a skillet placed in a 400 F grill, until each piece is 135 F, around 5 minutes. Remove from heat and allow to rest. Saute onions and peppers and 1 tablespoon reserved marinade until softened. Grill tortillas to warm and serve.