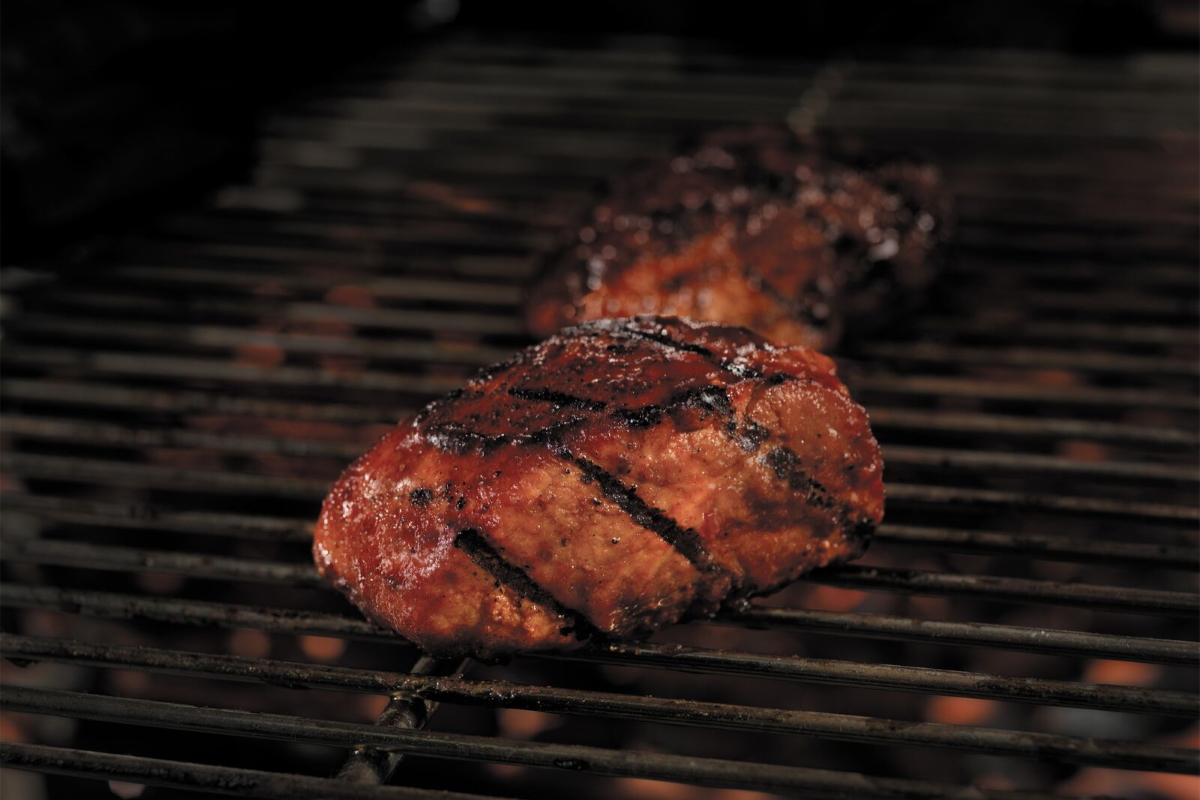 Double Smoky Ribs with Bacon-Bourbon BBQ Sauce
Source: National Pork Board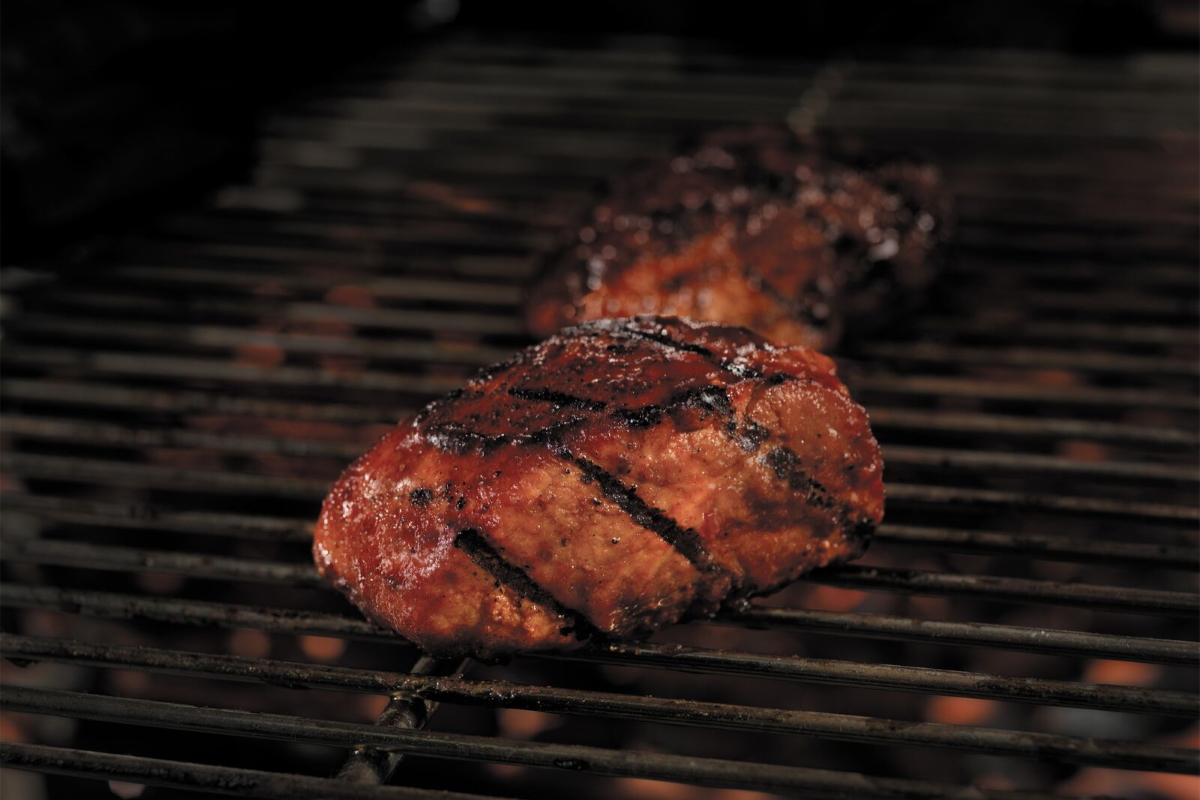 3 lbs. Prairie Fresh® boneless country-style pork ribs, (8 ribs), or pork backribs
2 tablespoons smoked paprika
1 tablespoon sugar
1 teaspoon onion powder
1 teaspoon garlic powder
2 teaspoon kosher salt
1 teaspoon black pepper
1/4 teaspoon cayenne
2 large handfuls apple or hickory wood chips
1 tablespoon vegetable oil
2 slices Daily's® bacon, cut into 1-inch pieces
1 medium yellow onion, chopped
2 garlic cloves, minced
1 12-oz bottle chili sauce, (1 cup)
1/2 cup peach preserves
1/3 cup bourbon*
1/3 cup cider vinegar
2 tablespoons spicy brown mustard
2 tablespoons Worcestershire sauce
2 tablespoons molasses, (not blackstrap)
1/2 teaspoon hot pepper sauce
To make BBQ Sauce: Heat oil in medium saucepan over medium heat. Add bacon and cook, stirring occasionally, until crisp and browned, about 5 minutes. Using a slotted spoon, transfer bacon to paper towels, leaving fat in saucepan. Let bacon cool.

Add onion to saucepan and cook, stirring occasionally, until golden brown, about 4 minutes. Stir in garlic and cook until fragrant, about 1 minute. Stir in chili sauce, peach preserves, bourbon, vinegar, mustard, Worcestershire sauce and molasses. Bring to a simmer and reduce heat to medium-low. Simmer, stirring often, until reduced by about one quarter, 20 to 25 minutes. Finely chop cooled bacon and stir into sauce; add hot pepper sauce. Let cool. Makes about 2 1/2 cups sauce. Sauce can be refrigerated for up to 4 days.

To make ribs: Mix paprika, sugar, onion powder, garlic powder, salt, black pepper and cayenne pepper together in small bowl. Season ribs with paprika mixture. Let ribs stand at room temperature for 15 to 30 minutes.

Prepare an outdoor grill for indirect cooking with medium heat, about 350 degrees F.

For a gas grill: Use a smoker box or create one using small, shallow aluminum foil pan. Remove cooking grates. Preheat grill on high. Turn one burner off. Place disposable aluminum foil pan over a burner, adding 1 handful of drained chips. Replace grates.

For a charcoal grill: Place large disposable aluminum foil pan on one side of charcoal grate and fill with 1 quart water. Build fire on opposite side, and let burn until coals are coated with white ash. Spread coals in grill opposite pan and let burn 15-20 minutes (you should be able to hold your hand about 1 inch above the grate for about 3 seconds). Add 1 handful of drained chips to coals. Position cooking grate in grill.

Lightly oil grill grate. Grill ribs with indirect heat, with the lid closed, for 30 minutes. Add remaining drained chips to box or coals. Grill, with lid closed, turning occasionally, until tender, about 1 hour more. (On a charcoal grill, add more charcoal as needed to maintain temperature, leaving grill lid open for a few minutes to help charcoal ignite.) During the last 15 minutes, brush ribs with some of the sauce, turning every few minutes to glaze. Transfer to platter, cover tightly with aluminum foil, and let stand for 5 to 10 minutes. Serve hot with remaining sauce, if desired.