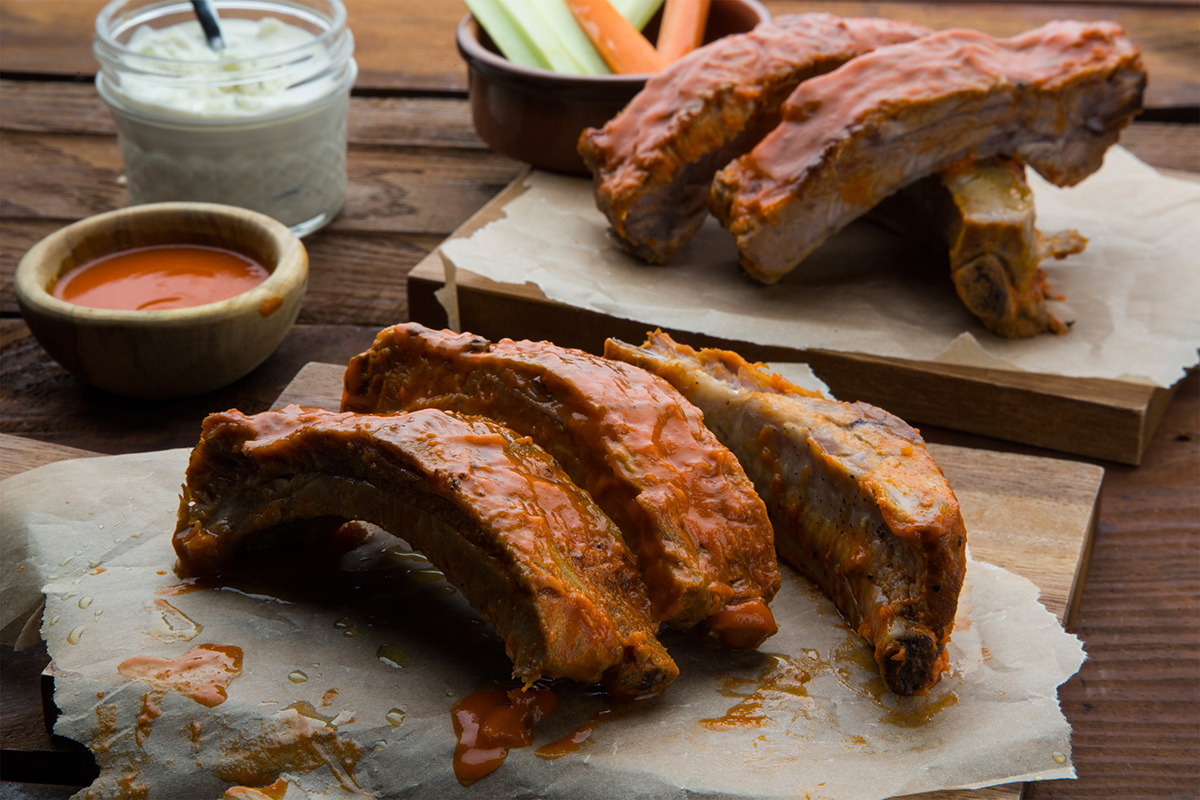 Source: National Pork Board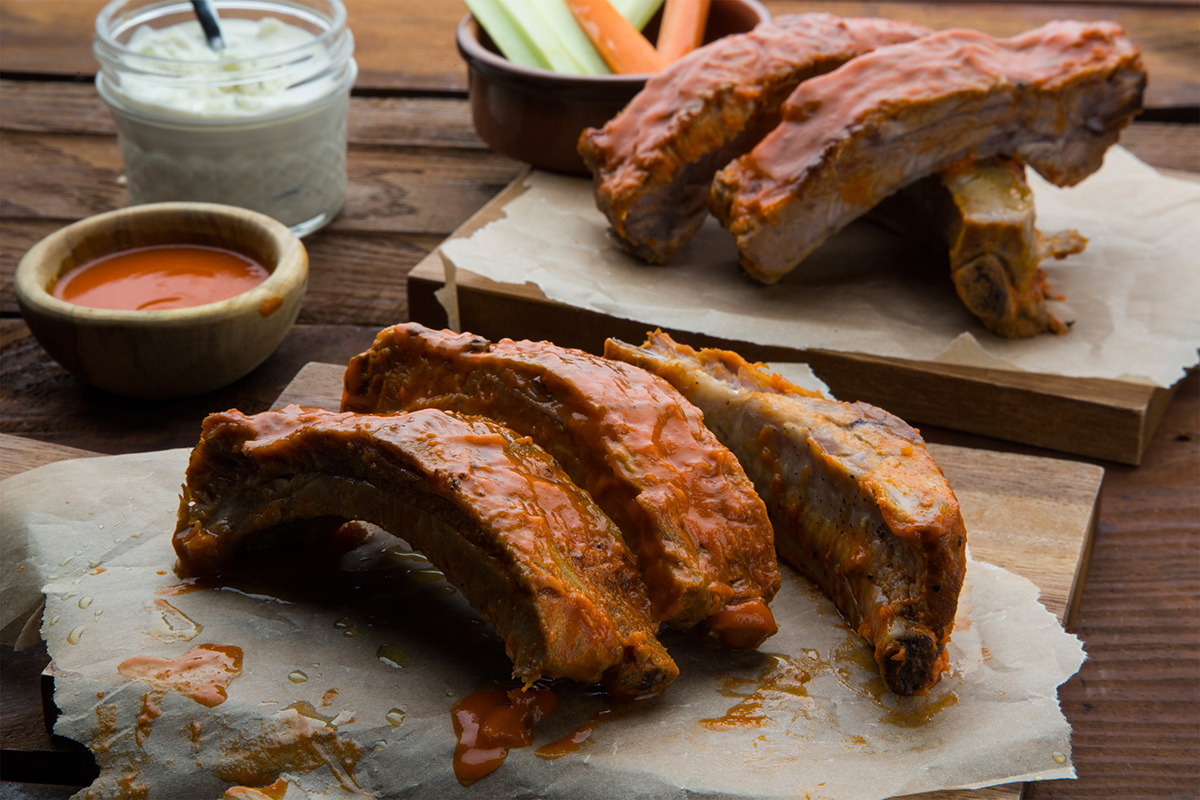 2 racks Prairie Fresh® pork loin backribs, membrane removed
3 cups buffalo sauce (such as Franks Red Hot Sauce, original flavor)
3/4 cup unsalted butter
salt
pepper
blue cheese dressing (for garnish, optional)
celery sticks (for garnish, optional)
carrot sticks (for garnish, optional)
Preheat the oven to 325 F.
In a small saucepan set over medium heat, combine the hot sauce and butter. Bring to a boil while whisking until it's smooth, then set the buffalo sauce aside.
Arrange 2 layers of aluminum foil, large enough to wrap around each rack of ribs, on your work surface. Place a rack in the center of each foil setup and season both sides generously with salt and pepper. Coat the meat side of the ribs, which should be facing up, with 1/ cup of the buffalo sauce. Wrap the ribs tightly with the foil, place on a baking sheet, and bake until tender, about 1 hour.
Remove ribs from oven, place the oven rack in the middle of the oven; turn the oven to broil. Remove the ribs from the foil and lay them, meat side up, on a foil-lined baking sheet. Coat each rib with 1/4 cup of the buffalo sauce and broil until the sauce starts to brown; 4 minutes. Continue to broil and baste the ribs until you have used another 1/4 cup of buffalo sauce per rack.
Let the ribs rest for 10 minutes, then cut into individual ribs. In a large bowl, toss the ribs with the half of the remaining buffalo sauce. Arrange the ribs on a serving platter and serve with blue cheese dressing and celery and carrot sticks.