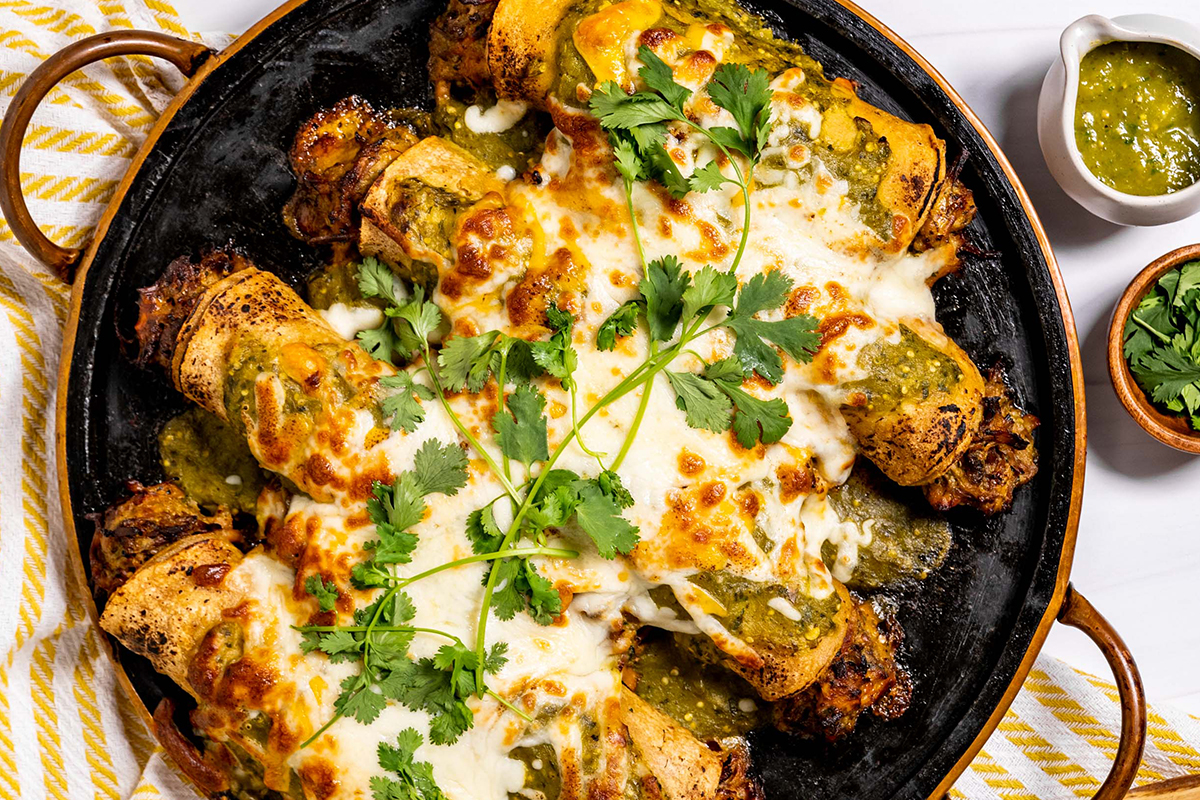 Cheesy Green Chile Pork Enchiladas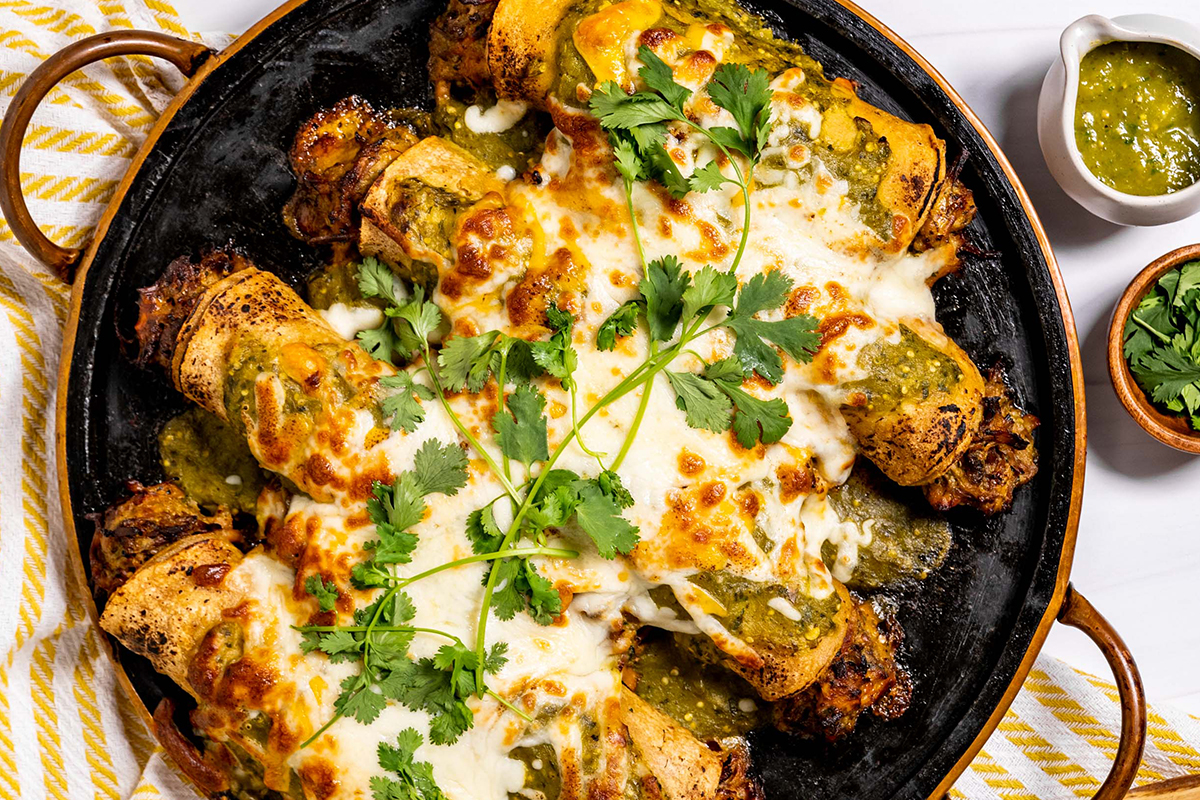 1 Prairie Fresh® Signature boneless pork shoulder with green chile seasonings
1 1/2 cups cheddar cheese, shredded
8 tortillas, corn or flour
1 cup mozzarella cheese
1/2 cup canola oil
chopped cilantro, for garnish
cooking spray
For the green enchilada sauce:
5-6 Anaheim peppers
1-2 jalapeno peppers (optional, if you want a spicier sauce)
2 poblano peppers
8-10 tomatillos, shucked, washed and cut in half
4 cloves garlic
1 medium onion, cut into chunks
olive oil
1 bunch cilantro, stems removed, and leaves chopped
1 teaspoon ground cumin
salt and pepper, to taste
Cut pork roast according to package directions; then remove and shred with forks. Allow meat to cool.
After the meat is done cooking, make the sauce.
Set oven to 350 F.
Toss tomatillos with olive oil, place on a small oven pan and put in oven.
Toss peppers, onion and garlic with olive oil, place on a separate pan and put in oven. Roast 20-30 minutes or until peppers are browned.
Remove both pans from oven. Place peppers in a resealable bag for 20 minutes to cool.
Wearing gloves, peel skins from peppers and remove stems and seeds.
Place peppers, garlic, onion, cilantro and tomatillos in a blender and puree. Adjust flavor with salt, pepper and cumin.
In a bowl, add 1 1/2 cups of cooled shredded pork, cheddar cheese and 3/4 cup of the prepared sauce. Mix well.
Spray casserole dish with cooking spray and set aside.
Heat oil in a skillet, place tortillas in oil for 4-5 seconds per side.
Place approximately 1/4 cup of filling in the middle of each tortilla, roll up, then place in the casserole dish.
Spoon remaining sauce over enchiladas, top with mozzarella, and cook at 350 F for 15 minutes.
Sprinkle remaining cheese over enchiladas and continue to cook for 15 minutes or until filling is hot.
Garnish with chopped cilantro, if desired, and serve.