Perfectly seasoned fresh cuts deliver the flavors you love.
Boneless Pork Shoulder Roast With Rotisserie Flavor
Great for grilling, roasting and in your pressure cooker. Highly tolerant of overcooking. Tender and delicious.<br />
NUTRITION FACTS & ALLERGEN INFO
Nutrition Facts
Serving Size 4 OZ (112 g)
Serving Per Container Varied
---
Amount Per Serving
Calories 220
Calories from Fat 150
---
% Daily Value*

Total Fat 17 g   26 %

Total Carbohydrate <1 g
0 %
Protein 16 g

---
Vitamin A 0 %
·
Vitamin C 0 %
* Percent Daily Values are based on a 2000 calorie diet. Your Daily Values may be higher or lower depending on your calories needs.
Ingredients
BASTED WITH UP TO 16% ADDED SOLUTION OF WATER, MALTODEXTRIN, SALT, POTASSIUM CHLORIDE, SODIUM ACETATE, SODIUM DIACETATE, NATURAL FLAVOR. SEASONINGS INGREDIENTS: SUCROSE, MALTODEXTRIN, ARTIFICIAL FLAVOR. CONTAINS UP TO 7% EMULSIFIED PORK LOIN TRIMMINGS. COVERED WITH WATER AND NATURAL FLAVOR.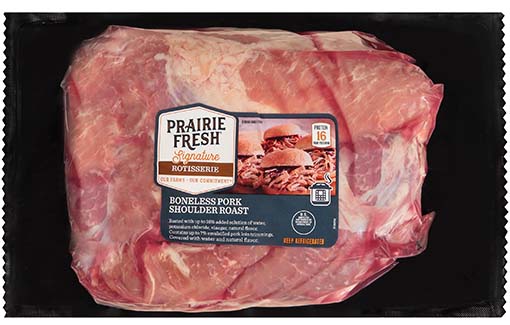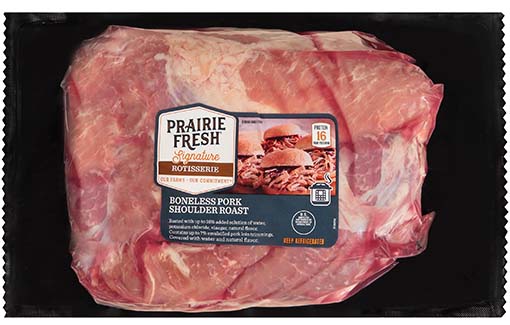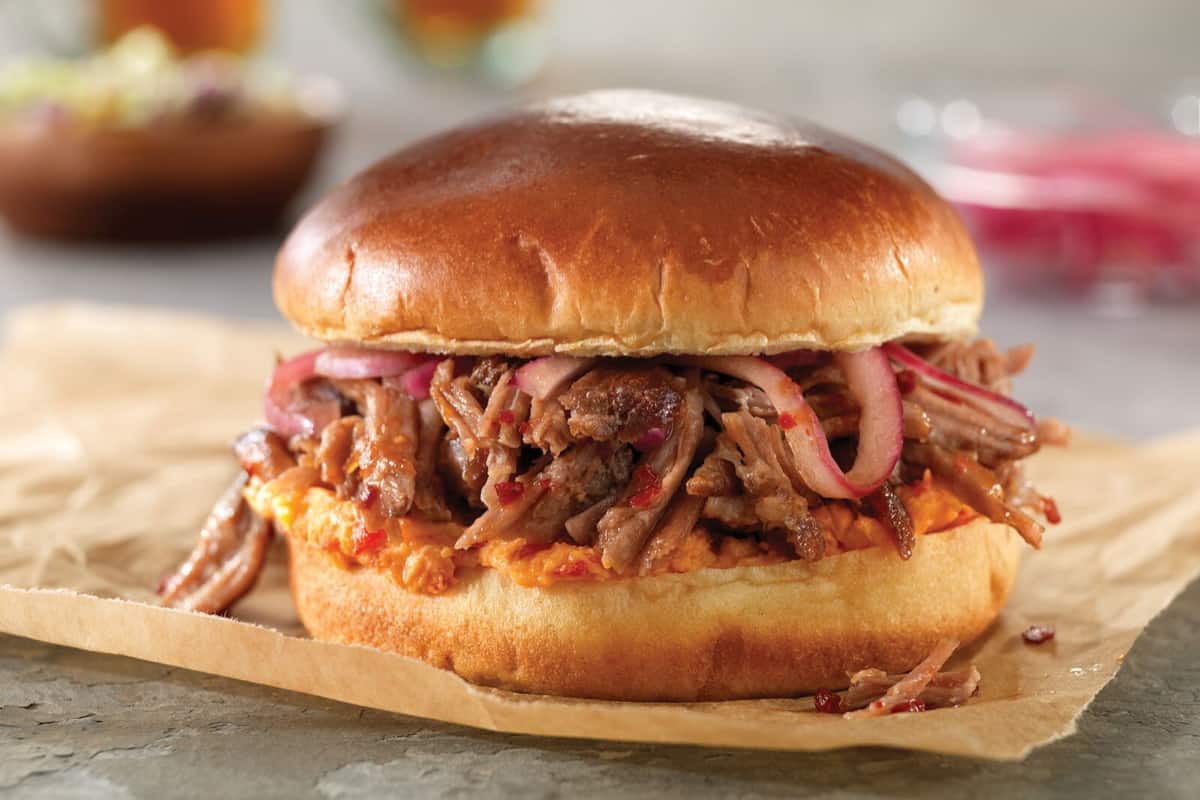 Try Amazing Recipes Using This Cut