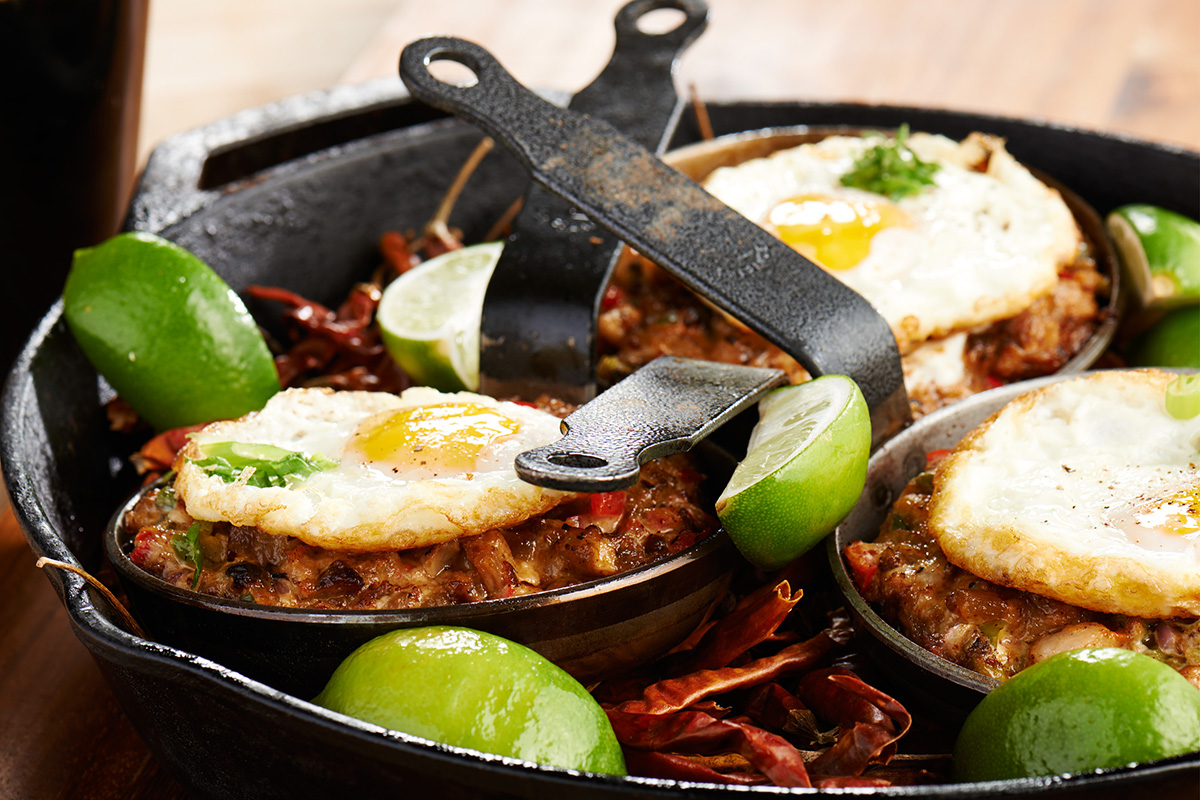 Pork Symphony Filipino Sisig Style with Minced Pork
Source: National Pork Board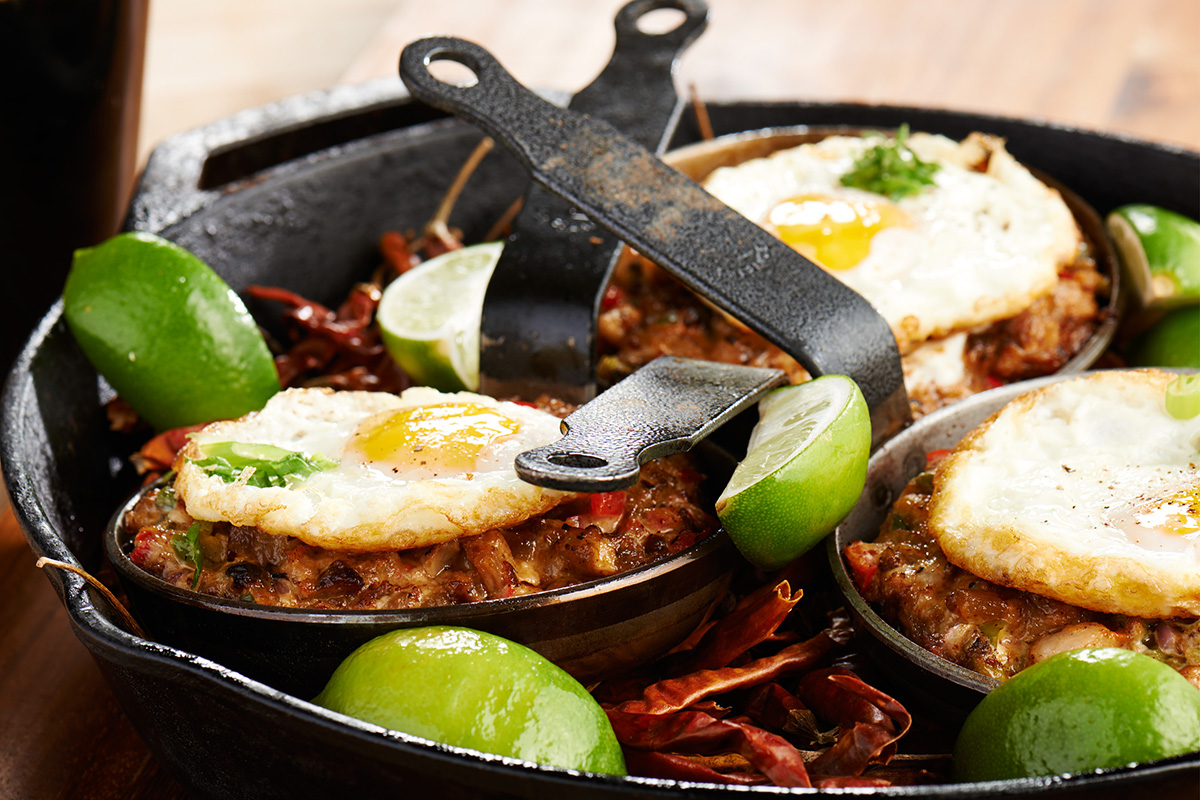 5 pounds Prairie Fresh® pork belly (and jowl)
2 cups mayonnaise
1 tablespoon white vinegar
2 tablespoons garlic (minced)
1 tablespoon sugar
3 limes juiced
2 tablespoons jalapenos (red/green, minced)
fried eggs (as needed)
pig skin (to garnish, fried, optional)
lime wedges (to garnish, optional)
Season the pork belly and jowl with salt and pepper. Render the pork belly and jowl in a 375 F oven until tender and some of the fat has been rendered out. Cool and chop finely into a hash mixture.
Mix mayonnaise, white vinegar, minced garlic, sugar and lime juice together.
Add mixture to cooled pork. Taste, re-season if necessary.
Spread mixture 1/2-inch thick in individually portioned cast iron skillets.
Place on high heat until bottom begins to sizzle. Finish in broiler or salamander until crisp on top.