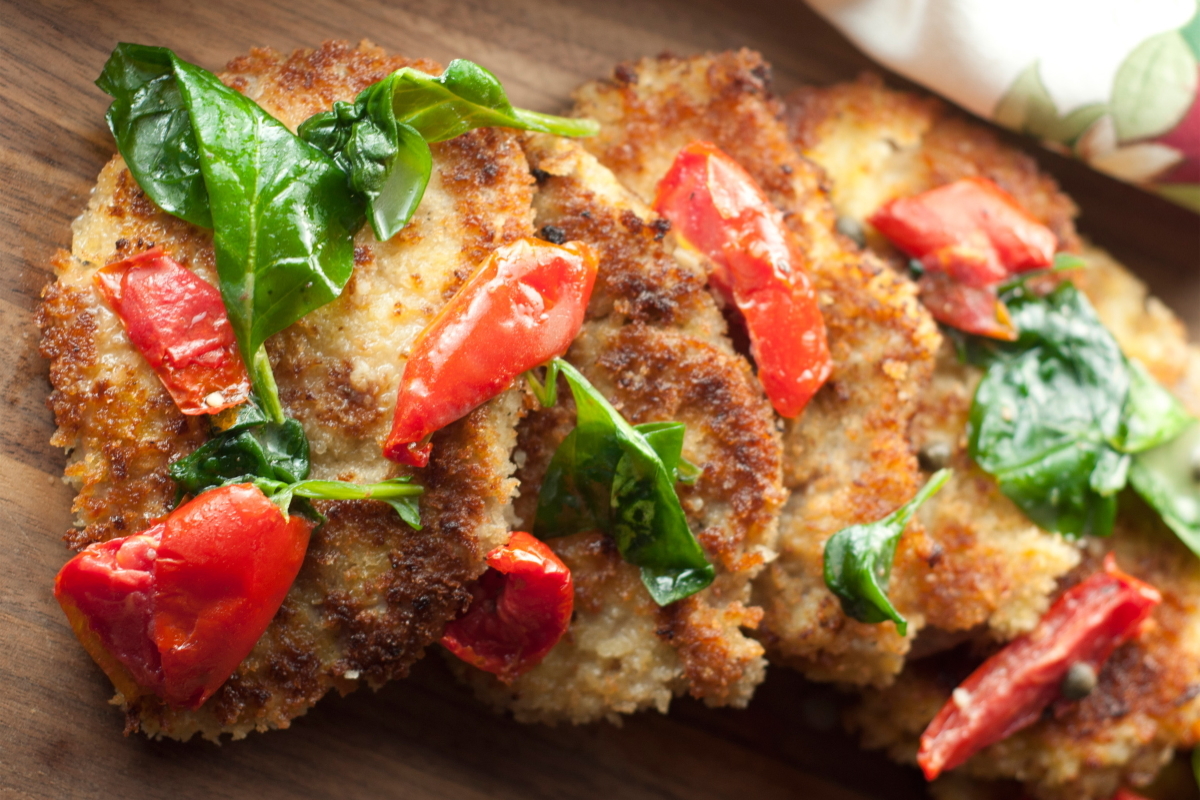 Italian Pork Cutlet Florentine
Source: The National Pork Board: Recipe courtesy of Ashley, Wishes and Dishes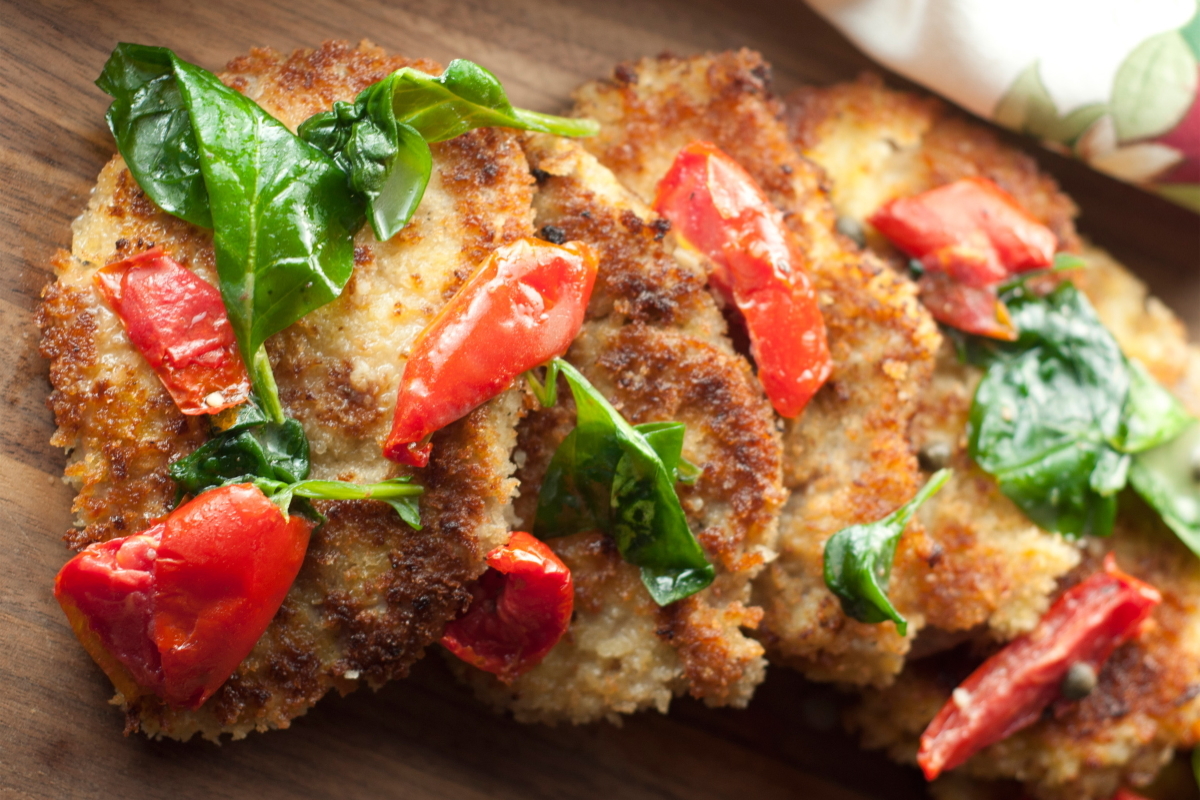 6 thin PrairieFresh® boneless New York (top loin) pork chops
1/2 cup flour
2 large eggs, beaten
1 cup panko bread crumbs
salt and pepper, to taste
3/4 cup plus 2 tablespoons olive oil, divided
5 oz. fresh spinach
2 tablespoons roasted red tomatoes, thinly sliced
1 teaspoon Italian parsley, chopped
zest of 1/2 lemon
Put flour, eggs and bread crumbs in three separate shallow bowls.
Season pork with salt and pepper, then coat each pork chop with flour. Dip in egg, then coat in bread crumbs on both sides.
Over medium-high heat, add 3/4 cup olive oil to frying pan or skillet until oil faintly smokes.
Add pork to skillet in small batches, using tongs to turn over when edges turn golden-brown, about 2-3 minutes on each side. Cook until the internal temperature reaches between 145 degrees F. (medium-rare) to 160 degrees F. (medium). Check by inserting a digital meat thermometer halfway into thickest part of pork chop.
Remove pork chops from pan and drain on paper towel-lined plate. Repeat with rest of pork.
Heat the remaining olive oil in a pan over medium-high heat; add spinach and tomatoes to pan. Cook, stirring about 2 minutes, until spinach is just wilted and spinach and tomatoes are heated through.
Transfer pork chops to clean platter; top each with spinach and tomato mixture.
Sprinkle with fresh parsley and garnish with lemon zest. You can also drizzle some lemon vinaigrette over the top for extra lemon flavor.

4-6 servings