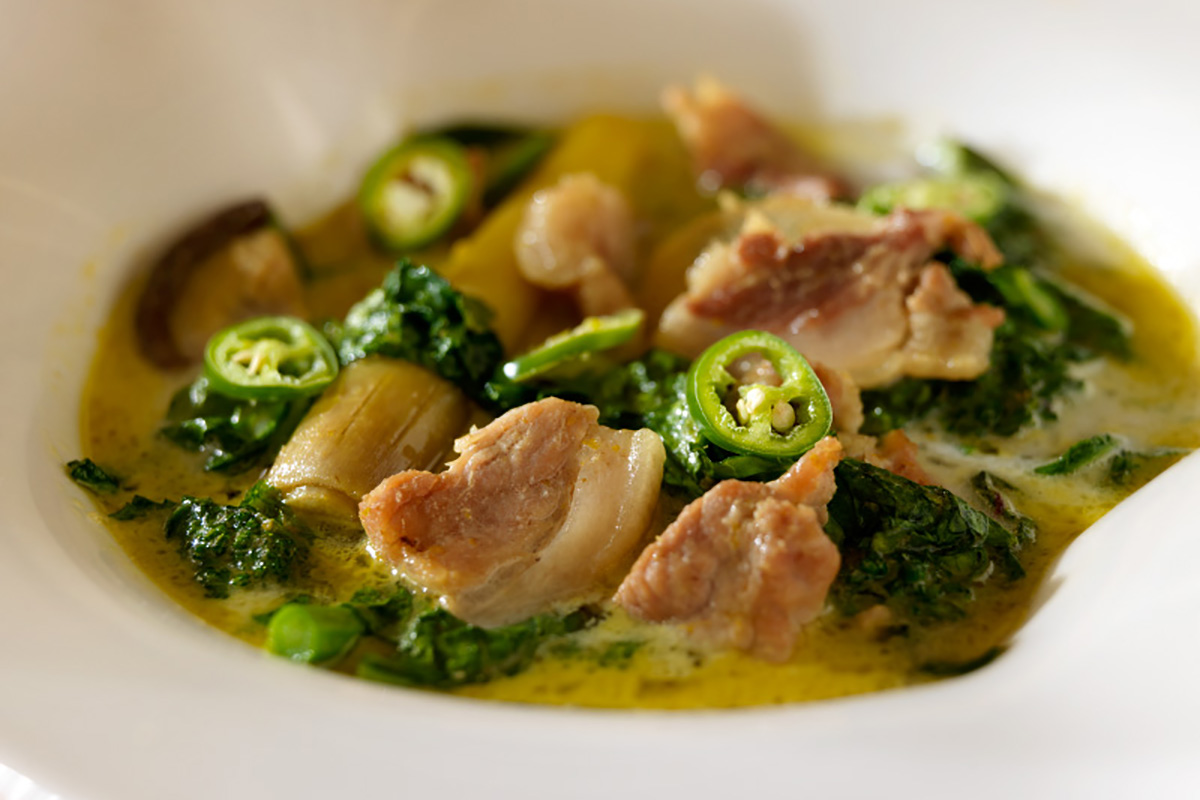 Source: National Pork Board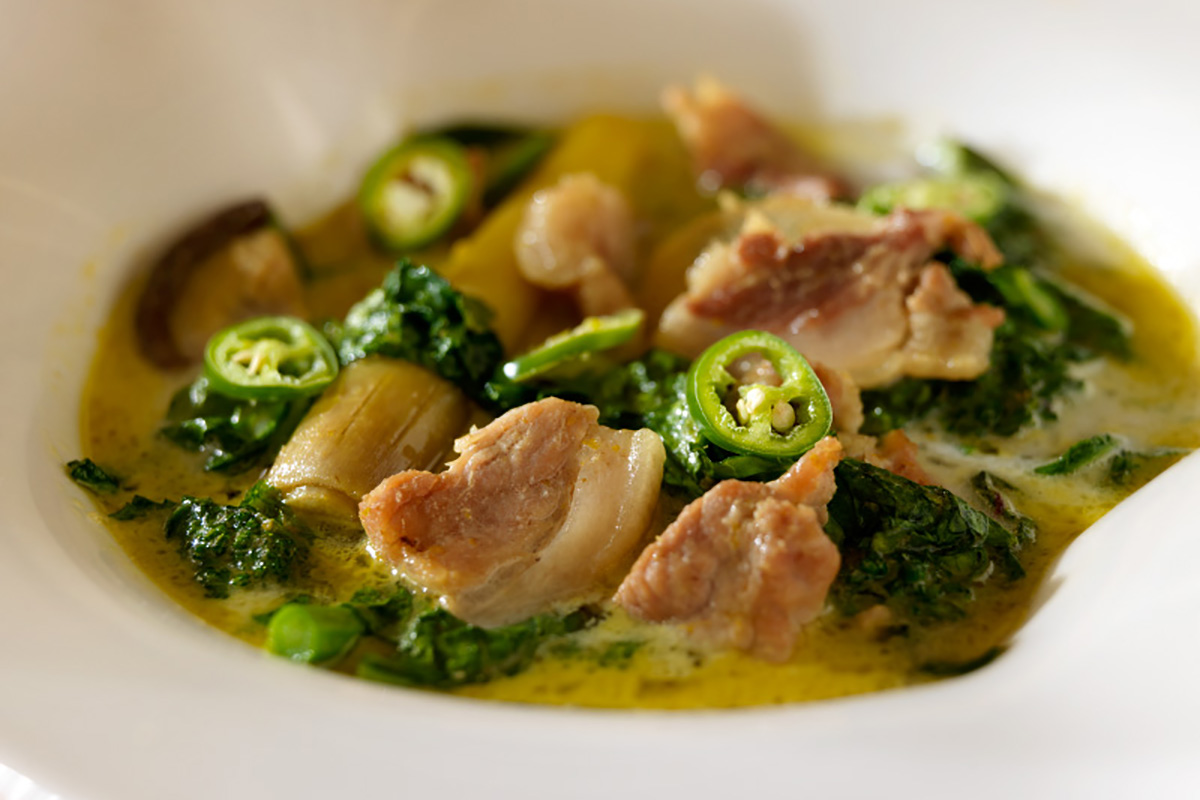 28 fluid ounces coconut milk
1/4 cup green curry paste
3 cups chicken stock
3 kaffir lime leaves (each)
1/4 cup lemon grass sliced
1 serrano chile (medium shaved slices)
1/4 cup galangal (fresh, minced)
1 pound Prairie Fresh® pork belly (1/8-1/4-inch slices, approximately 1" long)
1 bunch broccoli raab (cleaned, chopped)
2 cups shitake mushrooms (fresh, stemmed/ 1/4-inch sliced)
serrano chile (as needed, medium, shaved slices into rings)
In a 3 to 4-quart sauce pot, over medium heat, add coconut milk, stirring occasionally, until reduced by about half. Approximately 8 minutes. Stir as needed. It will get very thick and shiny and may or may not separate. Either is fine.
Add curry paste and stock. Mix well to combine. Bring to a simmer and continue cooking while whisking for 2 minutes.
Add Kaffir lime leaves, lemon grass, 1 each Serrano chile, galangal and pork belly. Bring to a simmer.
Simmer on low and continue to cook for 5 minutes.
Add broccoli raab and mushrooms. Continue to cook for an additional 5-10 minutes and all ingredients are tender and cooked through.
Adjust seasoning as needed.
Transfer to a serving bowl (or serve right out of the pot). Remove the lime leaves or tell your guests to eat around them. Garnish with shaved Serrano chiles.