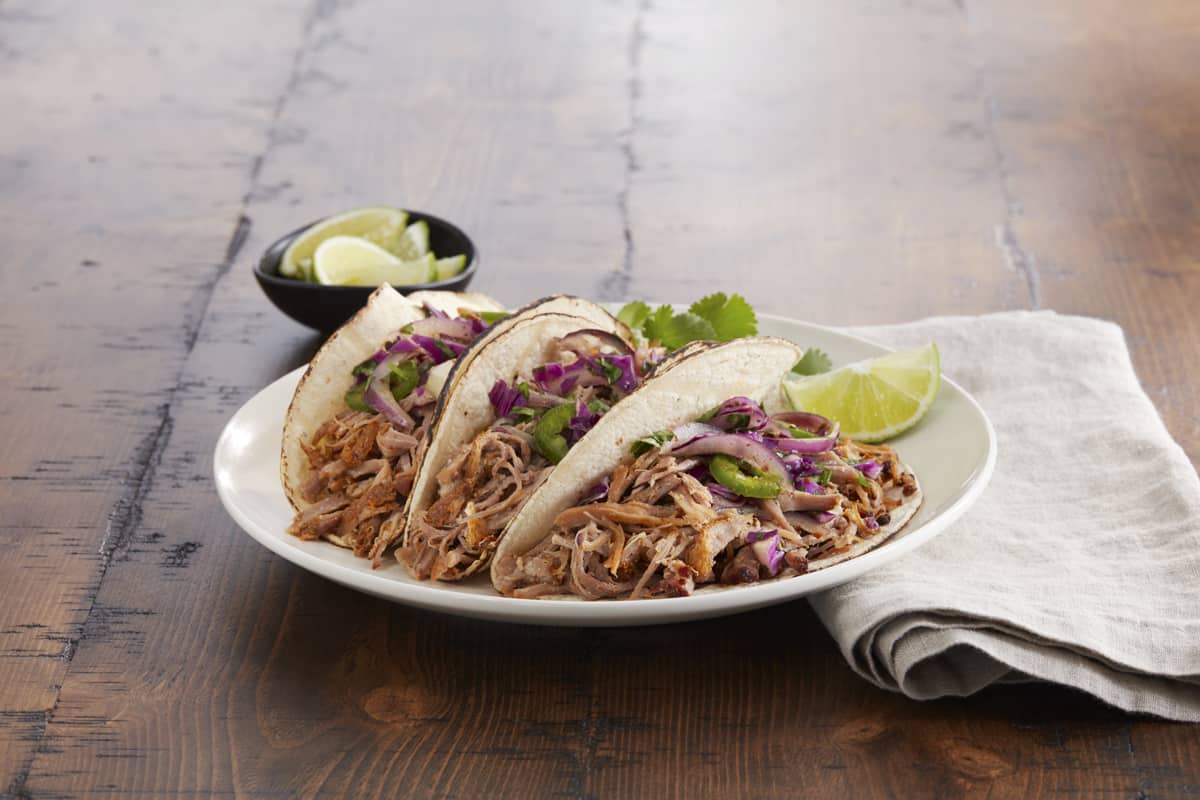 Boneless Pork Shoulder Roast With Carnitas Seasonings
<div>Great for grilling, roasting and in your pressure cooker. </div><div>Highly tolerant of overcooking.</div><div>Tender and delicious.</div>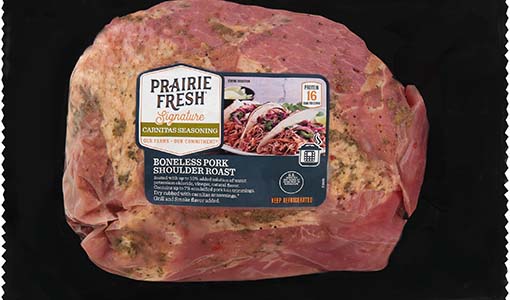 NUTRITION FACTS & ALLERGEN INFO
Nutrition Facts
Serving Size 4 oz (112 g)
Serving Per Container varied
---
Amount Per Serving
Calories 220
Calories from Fat 150
---
% Daily Value*

Total Fat 17 g   26 %

Total Carbohydrate 2 g
1 %
Protein 16 g

---
Vitamin A 0 %
·
Vitamin C 0 %
* Percent Daily Values are based on a 2000 calorie diet. Your Daily Values may be higher or lower depending on your calories needs.
Ingredients
Seasonings: Salt, sugar, natural pork fat type flavor (tapioca starch, yeast extract, flavoring, sea salt, spices, lactic acid, calcium lactate, and grill and moke), cumin, dehydrated garlic, oregano, crystallized lime and lemon (citric acid, lime and lemon oil, lime and lemon juice), black pepper, citric acid, cilantro, red pepper, disodium inosinate and disodium guanylate.

Pre-seasoned flavors and easy prep deliver the ultimate convenience. These cuts cook right in the bag in three easy steps for a quick and easy dinner. Not to mention no mess.

Step 1
Preheat oven to 400° F. DO NOT MICROWAVE.
---


Step 2
Remove all labels from bag and place the entire bag, top side up, on a baking sheet. Cut a small opening where marked on top of bag.
---

Step 3
Bake according to timing instructions on the package.